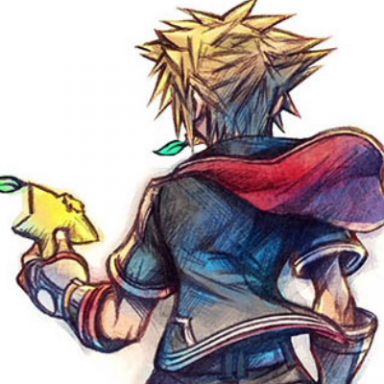 Joined

Jan 21, 2020
Messages

3
Awards

0
Hi everyone!
I may be a new account on here, but I'm a lifelong Kingdom Hearts fan, and used to spend a lot of time on the KHInsider forums in the KH2 days (2005/06/07 especially - although I still lurk here regularly). I have no idea what happened to my original account (either I used a long-gone email address, or it was deleted due to years of being offline) so I hope it's alright that I made a new one =)
Over the past nine months I've been writing an essay - called
Kingdom Hearts III: A Conclusion without a Story
- which analyses Kingdom Hearts III's approach to storytelling; viewed both from the perspective of a player, and the perspective of a writer/game designer (hence being released on Gamasutra). My intention was to examine the game's structure, ideas, and mistakes, and draw out numerous lessons that could be applicable to the reader's own game – all centred around a main hypothesis. The hope is that anyone can read and enjoy it, but that developers will gain a lot more from the topics explored.
As I mention in the article, while I adore the series, this critique is largely written from a game developer's perspective, albeit with the insights (and frustrations) of a lifelong fan.
Anyway, we start off slow, but I think I managed to extract a lot of interesting points and insights overall (especially in the later topics) - things that I'd definitely never thought about before in relation to the series. So whether you agree or disagree with my points, I hope anyone that takes the time enjoys reading it!
Thank you very much for your time! And if nothing else, it's something else to read while waiting for ReMind =P
P.S. I hope I've posted this in the right location. I was going to put it under Creative Writing, but an essay didn't really fall under that description. As the Kingdom Hearts III forum is often home to opinion posts and discussion topics, I felt like this was the best fit.
Last edited: