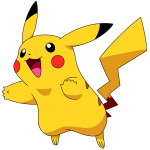 Joined

Sep 2, 2008
Messages

5,591
Awards

2
I know I'm the most hated person on this site, but honestly I need help. My problem is I'm SO BORED, and I'm so isolated from the rest of the world that I can't do anything or there's just nothing to do around my area. I live on my own, and honestly where I live it's terrible, there's nothing fun around my area, I can't go out and hang with friends, because there is no place to go to have fun, and the close's place is 30 miles away, and it's just a mall.

I pretty much work 2 jobs, and then the days that I get off I sit around the house and do absolutely nothing. I tried going for walks to see if that helped, and it has helped make my mind clear for a few hours but it's just the same. I get bored and I have nothing to do, and I know the holidays are coming up but even then those holiday party's aren't even worth going too, they just cause more stress. Usually video games were my source of freedom, they would literally help me stay happy and keep my mind becoming bored, but now there's really no good games out right now, and I'm just really really bored. And I believe this is the reason why I sell my games, and rebuy them over and over again.

Does anyone have an Idea for me? something to help keep me happy and not be so bored. Usually my friends are busy or to stoned to hang out with ( just one of my friends). I literally hate inviting some of my friends when they are on drugs, they aren't fun and they are such a buzz kill that I get upset.

And then my family is upsetting also too, with drama and saying really really weird things to one another. Especially to me that has upset me so bad I have tuned them out of my life.
Last edited: