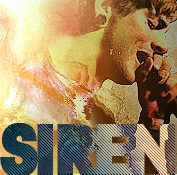 brutally homeless and fluffy
Joined

Feb 19, 2006
Messages

2,335
Awards

2
Alright. Now, despite only being able to work part-time and several expenses per month, I can still set aside a little bit of money each month. My girlfriend and I have agreed that for our first major purchase together (we live together) a new TV would be a good choice. Our current set is a huge, 200+ pound Mitsubishi standard definition monster.

Now, we have an 'apartment' consisting of a bedroom and a 'living room'. It's not the largest, but it does suit our needs well. This means that I want something in the 32" to 37" class range, and I want it to be as cheap as possible without sacrificing TOO much. I do plan on getting a PS3 to play Blu-ray, DVDs, games, and possible Netflix streaming.

Do you have any advice, KHI? Please don't break the bank too much; something currently priced around $600 is BARELY do-able, if do-able at all; anywhere from 300-500 is ideal. What sets do you have? Does it work well? Do you like question marks?