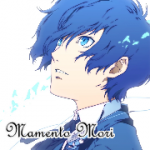 Joined

May 9, 2005
Messages

4,767
Awards

2
Age

25
Location
You find yourself in a strange city...
You can't remember anything...
​
Your age...
is gone...
soundless...
or in fragments.​
The Story​
You are just a typical teenager, that is, until you wake up in a large urban city. Almost immediately you notice something odd. Your memory is all mixed up. On top of that you cannot leave this city, and your memory is the only way to help you leave. On top of that there are these wierd creatures called Static, that interfere with the memory process. You now must race across the city, purify each of the large district from Static in an attempt to get your memory back and beat the Collectors.
The Other Story​
They have finally arrived here. As a Collector, your job is to take all memory from these wimps and deliver it to your master, leaving them for the Static. Your path is mysterious, your reasons are unknown to them, but you have some control over the memories, being able to return them or take them at will, but it is not as easy as it sounds, especially when your being attacked by a bunch of angsty teens.
The District System
In this RP, everyone is basically in a large Urban Town. This town is composed of 11 Districts, each with small streets and mini-districts located within them.
District 1:
Or 1st district, with 2 smaller districts within and when looked at from a map point of view, is the bottom left part of the city. This district's main attractions are the large Arcade in the first mini district : Isuzu
The rest of the districts are currently hidden and unknown to you.
The Fragmented
You have been stripped of your right to remember anything straight. There are different types of you guys, just to mess around with your heads.
Blanks- You are the people who have awoken and just remembered nothing but your name and age. Basic stuff right?
Jiggsaws - You have all your memories...well most of them anyway. But they are all out of order. You remember things before and after another and it's all out of whack. Can you piece it together?
Headphones - So if you can't see things...hearing them is just as good right? I mean you can't tell which is which, or whose voice is who, or see the exit or the way to leave...but...at least you can hear things? Right?
LQ's or Pixels- Well you have them...you think. You really can't make out the pictures. You can see them, but everything is so fuzzy, and maybe even pixelated, you can barely make out what it is. Like someone tried to censor out your memories...not cool.
Fingerprints- You know how when you have a fingerprint on a CD and it makes the disk skip, or replay, or even repeat? Now imagine that, but way more frustrating and intense, on your memories. Yea, you can remember some things, but when you do, they'll freeze at the best part, or even skip the best parts to other more boring parts or even skip backwards! It can also replay something you've already seen. Doesn't it su-su-su-su-su-su-su
Jack in the Boxes- Well it's like an actualy Jack in the box, your going and going and going and BAM! It hits you! Same thing here. They come at the worst moments, at the worst times. You could be fighting off some Static, then BAM memories hit you. In front of a car, BAM. And one would think it would be more important to stop and view the memories and absorb them...so tell that speeding car to stop. But there's one more thing about thi-BAM!
Static
These are little annoying things arent they? Ranging from small fries to humongous creatures, the Static is a force to be reckoned with. Well some at least, others are nuisances. they interfere with memories. And as all Static does when you are trying to get a clear picture, it interferes, making things unhearable, unclear and un-everything.While some are small usually in the Districts there is one VERY LARGE one that has something special about it. these usually contain a memory, signaled by something glowing on it. It would be best to take out these things. You can always tell they're near. Just listen for the Static.
The Collectors
Well that wasn't always thier name. They were more called Harbringers, but teens started calling them Collectors, just because of what they do. They are basically the Reapers of this Game in a sense. They travel along the city, bringing the Static with them and take back any memories the Fragmented have gained back. Or at least they try to. It is very rare that they fail. By collecting memories, they get stronger. They all usually work as a whole and get more powerful as a whole. Meaning if one person loses thier memory, all of them get stronger. Most love Blanks because there is no memory residing within, meaning that they don't lose anymore power. The Collectors can summon Static at will and can turn memories into physical objects, absorbed upon touch. Though taking memories from other people is a whole other story. The other person MUST be unconcious, deceased, or VERY relaxed and still, that way the mind is clear for the Collectors to...well collect.
Abilities and Fighting
You didn't really think you were helpless did you? Somehow in this strangely unfamiliar town, you can do things...you never imagined you could do before. Or after. Or period. Depending on your preference and predetermined memories, you are bestowed with a simple sticker when you enter the town, put the sticker anywhere, and touch that point and focus and your weapon is summoned to you, in it's lowest form of course. Along with that you are able to collect and utilize other stickers to help you do fight and battle, but only at a limit that your Aura can handle. You can always bulk it up with practice and may even upgrade it to a tatoo, but your goal is to get the heck out of there right? Well for Fragmented it is. For the Collectors however, they pretty much have everything down, though weakened even more when the Static arent around and when they dont have control of memories, that doesnt mean they still arent fierce fighters. And their teleportation isn't that great either.
Got it Memorized?​
Basically, these teens know this town, they just don't remember that they know it. They awake in it, and figure out they can't escape, some unknown force blocking them out. They feel that they can get out by remembering how they got in, and what they did before.The Static is affecting thier ability to remember, so they feel perhaps defeating all the Static in an area will help clear thier minds. But all of that may well change. Maybe this isnt just a simple memory situation...maybe it's something much much deeper...
​
Collectors are doing thier job, out controlling the Static and claiming memories from people who ended up here.
​
Though it seems impossible, maybe something other than immenent death can occur. Perhaps this group may be different than the rest.
​
Don't Forget This
No Powerplay [Unless given permission.]

​

No Powerkill [Also, unless given permission.]

​

Romance is allowed, but keep it to something you'd show your grandmother.

​

Be Literate [No LOL's, no why r u mad's none of that.]

​

Try to stay Active and post regularly [I'm not talking gatling gun posts but if you havent posted in a while, please do so.]

​

Be creative [It's okay to present ideas to me and bring things to me. Let's hope it get's in though. > Also you can be creative with weapons and abilities too]

​

There is no limit to characters but keep it to where you can keep up with them.

​

If you are going to be a Fragmented put "I can't seem to remember..." Somewhere in your temp.

​

For Collectors it's "Here, let me jog your memory."

​

PM me if you wish to be the leader of Collectors. Also I will be PMing Collectors for things.

​

HAVE FUN [Number 1 rule. So good i gave it two 1's]

​

Choose 1 side only! Either be on the Fragmented or the Collectors! I have things planned in this RP and it will ruin the effect! Sorry for any inconvenience. You can multiple characters on one side though, if it helps.

​
Do You Remember your Name?
​
Status: (For Fragmented only)
​
Raymond Ramirez ​
Weapon: Black Gun Arrows
​
[Zero, page 1, post #15]
​
Kipi Rain​
Weapon: Ping Pong Paddle
​
[Ashes Remnant, page 8, post #109]
​
[Raven, page 2, post # 19]
​
Weapon: Sketchbook and Pencil
​
[TwilightDusk, page 2, post #26]
​
[Blufire, page 3, post # 43]
​
[Rhapsody Flows, page 7, post# 91]
​
A 14 year old Headphones
​
[Neku99, page 7, post #99]
​
[Endless Warrior Sora, page 8, post # 111]
​
Weapon: Gauntlet
[kingdomkeylight, page 12, post # 172]
​
Mary Worth [Bloody Mary]
​
A 240 year old undead who has yet to die.
​
[CD-Man2021, page3, post #36]
​
Ketsukyo Hayden[Kyo]​
An 18 year old Collector and somewhat perfectionist
​
Weapon: Sound/Headphones
​
[Raynie, page 5, post #63]
​
Tserm Jormungandr​
A Collector whose mind surpasses most others
​
[sephiroth2, page 7, post# 105]
​
A Psychotic Collector in battle who dutifully carries out
​
[Razputen, page 7, post # 102]
​
Grim[Song of the Reaper]
​
A mysterious Collector who utilizes emotions to battle
​
[TheDoomOreo, page 10, post # 143]
​
Casper​
A prehistoric Collector
​
[CD-Man 2021, page 11, #151]
​
A scholarly Collector who enjoys stargazing
​
[Razputen, page 10, post #150]
​
District 0: Fourline​
The Town square. There is a large stadium TV building as well as a monument in the middle. One of the busiest and bustling places in the town. Plenty of trains and metros stop by here to pick up and drop off people and the momnumant is a well known location for teenagers to meet.

District 1: Infinity and Beyond



The first district. There is a very large arcade directly straight from the main entrance. The games there attract many teenagers and are known to be the latest in cutting edge technology. Everything from classic to virtual reality can be found here, sucking in the youth of the world. Outside the Arcade are giftshops that sell antique items from the games played inside the Arcade. Also there is the famous brother-sister store of Infinity and Beyond. Infinity specializing in boys and mens clothes, while Beyond specializing in women and girl's clothes all made by the smae designer.
​
Have You Already Forgotten?
​
1. Awakening​
Shiro finds himself in a strange city...unable to remember anything at all. He decides to look around for anything intresting and figures out he is in District 0. Deejay also finds herself there and runs into Shiro and Satoshi and Kira awaken in the city too, as Kira watches the two. Nyashi awakens in the town and finds Shiro and Deejay and pipes in thier arguement, not wanting to be rude and asking simple questions.Kipi and Allen get to talking as Satoshi leaves the two and finds Deejay, Shiro, and Nyashi and introduces himself as names go around. The Kipi and Allen appear. Lucian, Xavier, and Kyo have been given thier missions and begin to carry them out. After meeting up with everyone, Deejay slips away, and this doesnt go unnoticed by Shiro who follows. After a brief talk they begin to head back to the others.
​
Suddenly a loud ringing can be heard throughout the city, a voice on the speaker announces that anyone who has lost thier memory or has been tampered with is called a Fragmented. Also there are people called Collectors roaming around and creatures dubbed Static. Then Static could be heard as Shiro and Deejay are about to find out what exactly 'Static' is....It doesnt take long before the Static get ot the other Fragmented as well, arriving and threatening others as Allen interrogates Lucian, who is revealed to be a Collector. Nyashi, Sigma, and Satoshi fight off against a larger Static than Shiro and Deejay who are about to see if the mysterious Stickers actually work.Meanwhile Renee and Sigma were taking on a lot of Statics while Allen decided to follow after Lucian. Deejay and Shiro decided to run and Sigma and Renee caught up with them as Allen is now about to fight Mary and possilby Lucian. Allen continues to fight Tsern while Sigma and Renee finally meet. They take down some Static before meeting Shiro and Deejay. Afterward Shiro decides to head to District 1, and Ivy is there.

3. Beyond Gamez

Shiro arrives at District 1 and sees the Arcade, mesmerized by whats going on inside it, he walks toward it, only to be stopped by Deejay, who is suspicious of the Arcade.


​
Last edited: