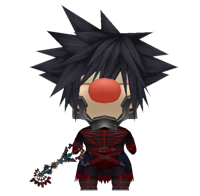 Joined

Feb 9, 2009
Messages

1,210
Awards

2
I believe their were more. Anyway do you actually believe Alice was alive back then.
Actually, she could have been. It doesn't make sense for her to be 7 during KH1 and be the same height as Sora. O.O She could have easily been 11, so she would have been a baby during BBS. Anyway it's not as if there would have been only six POH if Alice hadn't been born. She must be a replacement for someone who was a BwHoPL or POH before her.
The drastic reduction of the BwHoPL can't possibly happen in BBS, otherwise why would Maleficent have gone to such pains to find them if there were many? There may had been more BwHoPL in the distant past, but the reduction may have occured long before BBS.