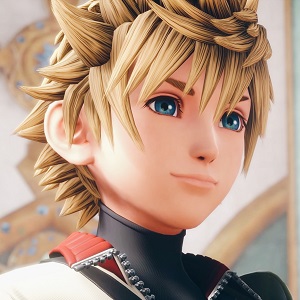 Joined

Oct 22, 2010
Messages

10,312
Awards

26
Location
Re: Birth By Sleep - The Turning Point
QUESTION!

BB says that Sora got his keyblade because of Ventus' heart inside his body. Is that true? I thought he got "Riku's" keyblade somehow when Riku succumbed to the darkness on the Destiny Islands in the beginning of KH1.
Could anyone enlighten me please? Because now I'm extremely confused. I thought Ventus didn't really have anything to do with that.
That "info" is false and has actually been rebuffed by so many different people already that I clearly wonder that there are still people around who believe/spread this nonsense.
Sora's ability to wield has nothing to do with the presence of Ventus' heart at all. Ventus only provides the second Keyblade for dual-wielding.
The primary condition for wielding a Keyblade is an exceptionally strong heart and Sora already proved to have such a thing when he literally saved Ventus' crippled heart from certain doom in the prologue of BBS were he was chronologically speaking possibly only a few hours old.
"Saving the heart of a Keyblade Wielder as a toddler" is certainly a huge recommendation letter by itself and a testament to the strength of the heart in question, so the Keyblade itself would certainly deem Sora worthy on his own.