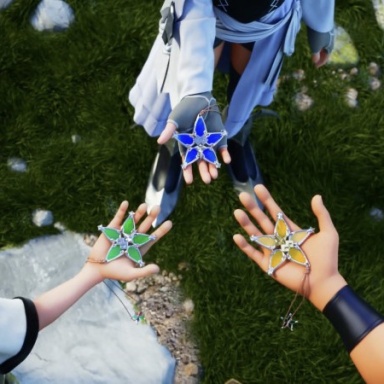 Joined

Jun 25, 2018
Messages

95
Awards

6
Location
Throughout the years that Kingdom Hearts has existed the keyblade has gained wondrous powers making it a powerful weapon to behold. It started out simply as a key shaped sword that could open any door and cast magic spells, but now boast quite a large range of capabilities. (Below I have compiled a list off the abilities I can think of)

1. Able to Lock/Unlock any door as well as hearts to both people and worlds
2. Cast powerful magic spells manipulating fire, water, air, thunder, ice, gravity, time, and healing magic
3. Transform into a key glider allowing fast transportation across space and between worlds
4. Transform into a variety of other weapons (guns, spears, staffs, whips, claws, etc.)
5. Entering the Realm of Dreams and Sleep
6. Transforming entire worlds or lands with the proper prerequisites (i.e. Land of Departure / Castle Oblivion)
7. Channel both the power of light and the power of darkness
8. Transform its appearance with the use of a keychain
9. Vanquish creatures of darkness

So as you can see, it is much more capable than what was first presented in KH1. Now imagine such an item existing in the real world, with all of the powers of the keyblade at your disposal here in this reality. What would you do with that power? What kind of keychain would you want? Would you use it to change the world? Or simply to entertain you? Or as a means of life? Or any other possibility you can think of? Please let me know!