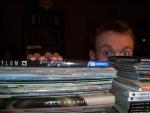 Joined

Dec 2, 2005
Messages

3,033
Age

34
Location
Website
The Knights ARE new Characters. But, technically, the Trilogy of Kingdom Hearts is over. We got Sora's story. He's back on the island with his friends, which was the point of the game.

This game needs to be a prequel for many reasons. Such as, Xehanort and Ienzo. To COMPLETE the trilogy the Mystery of Xehanort, Ienzo, and the Keyblade NEED to be revealed. This will END this aspect to Sora's story.

And the note at the end (Of Kingdom Hearts II) leaves it open to RETURN to Sora's story, if need be, and dive deeper into those events and just what the letter holds. But that will be AFTER the Prequel.