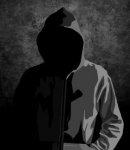 Joined

Jul 28, 2008
Messages

3,666
Awards

0
This thread is dedicated to the video series There will be Brawl. Its not just about fighting, it takes all of the Brawl characters and puts them in a story with comedy, action and many gaming references.
Site
The Escapist : Video Galleries : There Will Be Brawl
Alt Site
Episodes - ThereWillBeBrawl.com
I watched it awhile ago and I love it. Luigi has a big part in this and many of the character is Brawl appear also the acting and costumes is pretty well done.
New episodes come the second Friday of every month.
Episode 1
The Escapist : Video Galleries : There Will Be Brawl : Episode One
Episode 2
The Escapist : Video Galleries : There Will Be Brawl : Episode Two
Episode 3
The Escapist : Video Galleries : There Will Be Brawl : Episode Three
Episode 4
The Escapist : Video Galleries : There Will Be Brawl : Episode Four
Breaking News
The Escapist : Video Galleries : There Will Be Brawl : Breaking News
Episode 5
The Escapist : Video Galleries : There Will Be Brawl : Episode Five
Episode 6
The Escapist : Video Galleries : There Will Be Brawl : Episode Six
Episode 7
The Escapist : Video Galleries : There Will Be Brawl : Episode 7
Breaking News 2
The Escapist : Video Galleries : There Will Be Brawl : Mushroom Kingdom News
Episode 8
The Escapist : Video Galleries : There Will Be Brawl : Episode Eight