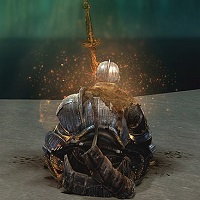 Joined

Sep 17, 2007
Messages

20,385
Awards

10
Everyone has their favourite characters, worlds, Keyblades, and so forth in the Kingdom Hearts series. Unfortunately, those sort of things are not conducive to discussion. More like they discourage it, instead making it simple and quick to make a list, or even post one word, and be off. This is a forum of discussion, and ideally such activity would be avoided, because it borders on spam.

But we're not going to take away your ability to have your say or to let us know how you feel. We're just not going to make it twenty-five-characters simple for you; because if something is your favourite, there's got to be a reason why - and if it means that much to you, we should hear that reason along with the favourite subject.

So in this thread, tell us about these topics! But be genuine, think about it sincerely. Come back with your thoughts after you've constructed at least a paragraph on the matter. Anything shorter will be deleted, because it probably means either (A) you haven't thought well enough about it or (B) it doesn't mean all that much to you. A single paragraph is the minimum, how long you want your post to be is only limited by how much you can sincerely write up. Even if you want to just vent your feelings on a certain topic and don't want to make a thread of it, here's the place. Just do it smart.

This thread isn't even necessarily limited to just 'your favourite' sort of topics. If there's something you'd like to simply say or get off your chest, or discuss (essay style) - say, what character order you'll play BBS in - here's the place to let it loose. But keep this in mind: I don't want any replies to peoples' posts unless it's discussion. If you want to say 'I agree/disagree with you', don't even bother posting.

If you want to still make a thread where you can just say your thoughts in a single sentence and then leave, take that stuff to forum insanity.

If you want to come into this thread and treat it like any other 'your favourite', short-response thread, you will receive infractions.

Last edited: