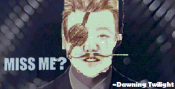 Joined

Jun 6, 2005
Messages

8,020
Age

34
The Law of Ueki: The Neo Tournament​
Over 70 years have passed since the tournament where Team Ueki defeated Anon the Hellion and saved all three worlds of existence. A new tournament has been set up to decide the next God Candidate. Anxious to begin many of the god candidates have begun to seek out every day high school students all over the globe. This years tournament is looking to heat up the competition as only high school students will be participants in this battle. From Heavenly Beings to Humans the current God Candidates in the hopes of becoming the next God are seeking them all out. While those who fight for their God Candidates are all seeking to gain the main prize, Talent of Blank, which when gained will allow the user to turn it into any talent they so wish for. However in the shadows Hellions are gathering in hopes of being able to absorb power users both Humans and Heavenly Beings. Soon the battles will begin and calamity will ensue. The only question that remains is who will emerge victorious as the new God and the achiever of the Talent of Blank.
The sun shone brightly as Sung walked along the sidewalk. With school out for a brief vacation he'd decided to immediately head home and relax for the entire vacation, at least until the call to duty was made. But surely that wouldn't be for at least a week or two. Walking towards his apartment Sung looked around enjoying the scenery. He loved the atmosphere it was so serene and charming. Suddenly he arrived home. Walking towards the door of his house he slid the key in and walked inside. Taking a deep breath he shut the door behind him and walked over towards his refrigerator.
"Enjoying your vacation," a voice asked.
"What are you doing here," Sung asked a man sitting down in a chair not so far away from him.
"As the man who gave you your power, it's my responsibility to inform you of the situation," the man explained.
"What do you mean? I thought that the competition wasn't supposed to start for another week at least," Sung said.
"That was the case to be however there's been a schedule change God decreed it," the man said.
"Your God needs to get his act straight," Sung replied.
"Maybe so but that's beyond the point. This means that you won't have any time to get to the next Sacred Treasure," the man said.
"Yeah but as it is I think I'll be able to handle myself," Sung said.
"There's no way. You'll lose much faster than you think. This year's competition is different every student chosen is skill in some way or form. Underestimating an opponent even in the slightest way could get you beaten or worse," the man explained with a forceful tone.
"I suppose but I'm already a Five-Star right? I should be able to handle this," Sung replied.
"Just don't get overly cocky. Anyways I didn't just come here to discuss your cocky attitude with you. There are other matters at hand besides that," the man explained.
Reaching down the man stretched his right hand into his pocket as he pulled out three pictures before placing them down on the table in front of Sung and spreading them out.
"There has been a warning posted out to all God Candidates that three types of beings will be participating in this competition. Humans, Hellions and Heavenly Beings all three will participate this time," the man explained.
Sung looked down at the table as he stared at the three pictures of a Hellion, Human and a Heavenly Being. Not that it'd help since they all looked pretty human to anyone except someone who knew better.
"I don't get it Shane. I thought that all Hellions weren't allowed to leave the underworld," Sung said.
"Normally not, but in order to increase relations between our world and theirs God allowed them access to this world for the next week," Shane explained.
"But isn't that risky? Wouldn't they just go ahead and try to join the tournament as well," Sung asked.
"Well I'm sure God has foreseen this. After all this has happened in the past," Shane replied.
"Well I suppose if he's got everything under control. Anyways where are you staying at," Sung asked.
"I have a place. It's only temporary but it'll do," Shane answered as they both stood up. "I'll contact you later when I learn about anything new."
"Okay. Close the door on your way out," Sung said as he walked away.
Shane watched Sung walk away as he placed his hands in his pockets before turning and walking home. The sun was low in the sky as Sung lay down on his couch in front of the TV. Currently on was a TV show called Sergeant Frog. It was an animated show about a group of alien frogs that crash landed on earth and had hilarious adventures.
It was pretty popular in Korea and many people his age and younger enjoyed. Sung laughed as he watched the show in Korean. Suddenly there was a knock at the door as Sung turned his head slightly before pressing a button on the remote as the TV went blank.
Slowly standing up Sung walked over to the door and grabbed the handle as he opened it up. Sung's God Candidate stood slightly bent over as he continued to breathe heavily.
"Yo, what's up forget something Shane," Sung asked.
Suddenly Shane stood up as he pushed Sung in and slammed the door shut.
"Woah, what's wrong? You seem pretty disturbed Shane or is this some form of Heavenly Being greeting," Sung asked.
"…No I just got word. Apparently there's another power user on his way here," Shane explained.
"Alright this is great! Finally someone to test my skills on," Sung said happily as he stretched himself out and cracked his knuckles.
"No way, you can't take him," Shane shouted.
"Why is he special or something? Is he a Heavenly Being too," Sung asked.
"No, he's not. But he's as deadly as an 8-Star Heavenly Being. His name is Shin Tai Lee. He's a martial artist. They say he might even be the one to win the competition. He's definitely the favorite," Sung explained.
"So what? I'll just use my Sacred Treasures on him, no big deal," Sung said with a smile.
"Did you not hear anything I just said? This man is the equivalent of an 8-Star Heavenly Being. You'll lose for sure," Shane explained. "He's so powerful he might not even have to use his power against you."
"I don't care I'll beat him anyways," Sung said as he walked towards the door and opened it. "You gave me my power. That was your job. Now let me do mine."
Sung walked out the door leaving it open. Shane bit down with his teeth harshly as he made his hands into tight fists.
"You can't win Sung. He's just too powerful for you," Shane muttered as he took a deep breath and then looked up. "But maybe this'll be for the better."
Sung walked down the street as he looked around. Shane had to be wrong. He had one of the most powerful powers. There was just no way he'd lose.
"Excuse me, are you Sung Gi Chin," a voice asked.
Sung turned around to face a tall man with long black hair and blue eyes. He wore an odd uniform. Long baggy pants covered his lower half while a short white jacket covered some of his upper body.
"Yes that's my name. You wouldn't happen to be Shin Tai Lee would you," Sung asked.
"Yes, I am. I came to challenge you here. I believe my reasons are obvious," Shin explained.
"Yeah I got it. So you want to fight me here," Sung asked smirking.
"No, there are too many civilians around here. We'll have to fight elsewhere. Unfortunately I'm not very familiar with this area of South Korea. Do you know of a good place we could do this without attracting attention," Shin asked.
"Yeah there's a park not too far away from here," Sung replied.
"If we could start the fight there, I would much appreciate it," Shin said as he bowed respectfully.
Sung nodded as he turned and walked away followed by Shin the man who Shane had spoken so highly of. Sung was confident he could win and he would prove to Shane that he was more than capable of defeating anyone no matter what they could do or what powers they had. Standing in the field the winds blew heavily against Shin and Sung. The two stood in a stand off staring at each other. It was like an old western showdown.
"You sure you wanna fight me," Sung asked with a smile.
"Your overconfident reputation precedes you," Shin said.
"Oh? You've heard of me? I feel so honored. So besides my attitude what have you heard about me," Sung asked clearly basking in all of his glory.
"…Nothing," Shin said calmly.
Sung fell to the ground clearly he had become overconfident in the fact that he was well known and popular.
"Is that so? Then I suppose I should start this out cause I know all about you," Sung replied.
"Oh? You don't say," Shin said as he smiled a tiny bit. "Please then go right ahead."
"Alright then, I'll start this party," Sung shouted as he pointed his right hand out high into the air as it began to glow. "Ranma!"
Suddenly a large blade appeared around Sung's arm at least as large as an entire tree. Swinging it down Sung smiled it was his victory and so easy too.
"It's over Shin," Sung shouted.
"…Over is it? You're too cocky," Shin said as he took a deep breath.
The blade called "Ranma" flew down with the force of a large bus falling off a house. Shin spread his legs out taking a defensive stance as he shot his arms up into an X like form and tightened his hands into fists. The blade slammed in between his arms for an instant before Shin threw his arms across throwing the "Ranma" into the air before it collapsed next to Shin. Sung stared eye wide as his mouth hung down shocked as the large blade vanished.