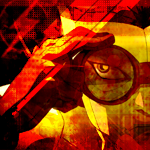 Joined

May 13, 2007
Messages

3,995
Location
Sorry for the double post but I didnt want to make a new thread.

I have been shaving my sideburns for almost a year now with a razor and I have started to grow some hair on my cheeks (face), its not a beard but eventually it will turn to one and I was wondering if I should stop shaving my sideburns with a razor and use an electric shaver and shave my sideburns and my cheeks with it cause im thinking it might stop the hair on my face from growing faster if I just use an electric shaver.

It doesnt look right with my light beard and my sideburns growing back pretty fast and dark so im trying to figure out something so I can get most of the hair off my face. Also, im probably gonna just wait until Thanksgiving or Winter break to start shaving my moustache and/or goatee.