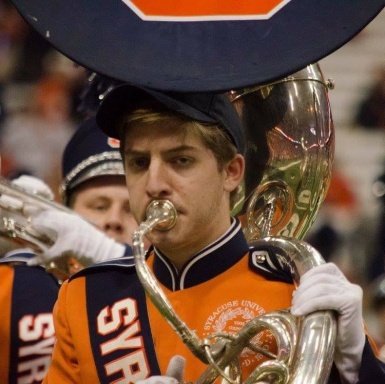 Joined

Apr 7, 2013
Messages

2,188
Location
Hello, friends! This is my first real attempt at creative writing ever, part of a new series I'm going to callRe-imagine Kingdom Hearts, where I write about re-imaginings of the series and go ore in-depth with ideas previously discussed or represented in the plot.
This was originally written for the username change request thread as part of the requirements for getting a change approved, and after some positive feedback I've decided to expand upon and rewrite the story to better represent my vision of this scene. This is my first short story in this series titled Falling, a story about Sora's time as a shadow and the thoughts swirling through his head at the time. He's going through trauma, and doesn't have a 100% grip on reality, so lots of the text tries to describe his frantic thoughts and how he eventually decides to go through the doors to the entrance hall of Hollow Bastion. I hope you all enjoy, next I'm considering detailing Roxas' first week of life if I come up with enough creative ways to express it


Falling.

All he could remember was... falling. He darted his eyes around the complex, and wondered where he was. Slender, black fingers presented themselves in his field of vision, and he had an uncontrollable full-body twitch that permeated through the unfamiliar veins. He tried to just stand still for five seconds but... he couldn't. He saw himself, in the reflection of a waterfall... this must have been Hollow Bastion.

Two beaming yellow eyes, almost like headlights, seemed to burst out of his skull. Or, was he even real? His body didn't feel concrete, as if he had lost control of all but his thoughts. If he had a skull, he didn't feel it had a set shape; rather, he was amorphous, from 3D to 2D in no time flat. He remembered a name earlier, Hollow Bastion... a name he had remembered from a visit past. But, he wasn't "him" per say; he felt an alien body preside over him, a foot tall black, stumpy little creature he had once called by a single name.

... Shadows is what he looked like. S... S... Shadow... was this what he was called? No... he remembered something… a name. He certainly had one...

"starts with an S"...

The water poured down the sides of the cliff face in a raucous fashion, representing the disorder that his mind was in. Did he have one anymore? Yellow eyes… black fingers… spiky hair? No, black spirals came out of his skull… er, headspace? Blue eyes… no, yellow! Wait, who was he?

He was a shadow, a creature of darkness. A thought came to him: a thought that he shouldn't be thinking. Yet he still thought… how could he still be thinking? Was he always like this, or was this a recent development? He felt as if he was falling…

Falling.

He remembered more than the falling. He shouldn't be thinking; that must be it He wasn't supposed to be thinking, so how was it still happening? He remembers a blade, obsidian in color and primal in nature, one fit to represent a creature like him. This weapon… why did it seem so familiar? A sharp, jabbing pain flows back into him as he remembers the item, his body reacting in more than the standard full-body twitch. Or was it even standard?

His mind suddenly flowed with a fantasy. A strange object appeared before him, a slender tree with massive fronds and star-shaped fruit growing in abundance before its neck. It appeared along a white sand beach, crystal clear water full of fish, and a dock. A new, yet familiar figure appeared, a boy with spiky hair, blue eyes, and a red and black outfit on. This seemed familiar… was it him? No, he was a shadow… right? His mind, or whatever his thoughts were comprised of at this point, pulsed in agony as he desperately tried to remember who he is, or who he was. One more figure appeared, a girl with red hair and a warm, familiar light. The boy cried on the edge of the island, a single tear born of loss, and he felt a shivering sensation render his twitchy muscles immobile for a fraction of a second.

The waves of the island rose to encompass the girl, along with a white-haired young man in purple garb, and they were then dragged under the waves. He tried to yell, but they didn't hear him before they were encompassed by the water around them; he cuts back to himself in the present day, and he seems to hardly be able to hold a thought anymore. His mind cuts back to the same trio, but this time it seemed something else occurred; that blade was back again.

Fit to represent a creature like him, obsidian in color and primal in nature, he then remembers this blade. This blade… what horrible tragedy did it cause? A stabbing pain returned to him… 6 hearts. The 7[SUP]th[/SUP] was saved. By him, perhaps?

Why does the number 7 seem so familiar? He sees the boy stabbed, and…

Falling.

He remembers why he was falling.

He remembers being dragged into an inky black abyss, ghosting out of reality and shifting into a new one. A horrible blackness surrounded him, in a realm born of pure darkness, and he couldn't see a single star in the sky. Door to Darkness… Door to Darkness, to seal the light.

"You are the one who will open the door."

A stabbing pain filled his chest again, and he confirms his suspicions as he ponders on what to make of this form he's taken.

"Starts with an S" is all he can muster up to help him along.

He decided to head upwards, towards the large tower in the center of this world. Is this the bastion he knew? What bastion could create such sorrow, what bastion could have done something like this to him? What bastion could take his body away from him? How did he know it was taken, and not given? Perhaps this was some kind of twisted gift? Perhaps this name was ironic... ironic, what does that word mean? A thousand thoughts flooded his head, yet he didn't end them for fear of losing his sense of thinking.

He hopped up the floating stone platforms hovering above the surface of the water, and looked into a rushing waterfall once more, seeing the reflection of three faces. His nerves uncharacteristically stiffened as he stood still and watched his reflection. He saw himself, and then a blonde boy with spiky hair whose appearance seemed to blur the lines between himself and this figure he had envisioned, and then the same spiky haired boy he had seen before, but all in the fraction of a second. They refused to reflect on his dead, yellow eyes as he curiously pondered on the vision before him, further giving him evidence on who he might be. Who was this blonde boy… he seemed to be nobody, an unfamiliar figure with a familiar light nevertheless. His nerves twitched once more, and his body slumped yet again into a jet-black, stumpy figure as he remembered it being. Or did he?

How did he know what a reflection was? How did he think? Did the others think? Oh no, where are the others? Isn't there more like him? Is he a part of the horde, or is he something else entirely? A light welled inside him, something that felt opposite to his being. His hair was spiky, his eyes blue, his jacket red and black. Funny enough, he wasn't even wearing a jacket.

"Starts with an S…"

He approached a large door that led to a spacious lobby with a fountain… how did he know that? He entered the door and immediately was met with opposition as a horde of shadows flooded the lobby. In an exciting fashion, running down the stairs was a duck and what appeared to be a dog, both wielding curious looking weapons. There was a familiar light with them… she had red hair, and a pink garb.

"K… K… K…"

He steps forward, in the twitchy, winding motion that he does, and backs off as the duck begins to beat him with the staff. What could I possibly have done, he asks? Do these other shadows feel this pain, have this innocence around them? Am I the only thinking one?

A sharp blow to the head and he already feels the immense pain these creatures must feel. He can't take too much more of this…

Suddenly, a familiar voice appeared out of the dark haze that now flooded his eyes.

"This time, I'll protect you."

Landing.

He's fallen and landed from a seemingly infinite height, and it's here where he remembers his name.
"… S…Sora, that must've been it."

Her arms wrapped around his waist, she pulls him tight as she vows to protect him.

"Kairi", he sputters, "I… you're safe."

She grips him tighter, wordlessly, as her expressions dictate her feelings at this moment. He remembers the blade… he remembers the sacrifice… she's standing there, glowing, enigmatically joyous yet understandably upset, as he remembers why her light was so familiar. He wipes a single tear from her cheek as he stares at her, first melancholically, then with a wide and encompassing smile, making her briefly laugh and then smile, as their embrace lasts for quite longer than a second.

Her light grows warmer as the two of them embrace in that timeless second, both enjoying each other's presence. As the atmosphere softens, he goes to his friends and thanks them, and stares at the girl he considered his most familiar light. He was blushing.

----------------------------------------------------------------------------

"It's my lucky charm, be sure to bring it back to me!"

He remembers her playful words as him, his friends, and the king finally shut the door and locked out the darkness.

"Kairi, remember what you said? I'll always be with you too! I'll come back for you, I promise!"
He felt a similar longing to come back to her and go back to his old life, yet he knew he had more things to do. His other friend still laid on the other side of the door, and he needed to find him somehow. A similar wave from his visions laid over his friend, but this time he felt like he wouldn't get caught in the undertow. It's funny how time can change over the course of a couple of hours.

She thought back to that timeless moment, longing for a quiet moment like that once more.

She shouted across the floating sandbar, with a resounding "I know you will!", and let go of his hand, returning to an island whose shores shone with the light of a thousand stars.

----------------------------------------------------------------------------

Back on their island, she heads over to a dark cave. Here is where her, Riku, and Sora used to draw, used to play. She notices tons of drawings, seemingly almost foreshadowing what was to come in their travels. She heads over to a drawing she had collaborated on with Sora in her youth, with one big difference: he drew in a Paopu Fruit, in what seems like recently.

Her eyes well up with tears, as she stares at the drawing and begins to light up.

"I'll find you, Sora. Wherever you are."

She draws a Paopu Fruit on the other side of the drawing and exits the cave, eyes full of tears.

Destinies intertwined. Destiny. She liked the sound of that.
Last edited: