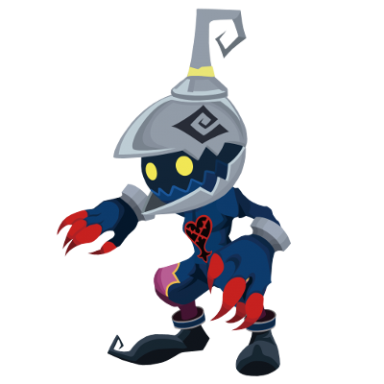 Joined

May 14, 2017
Messages

525
Location
Hello all...
After a grueling endeavor like platinuming every game within the 1.5+2.5 bundle, I decided to finish what I started that one frigid January day during my final months of being a high school senior. As of 9:40 EST, I have finally platinumed both of the games that came with the 2.8 bundle, BOTH of them. Every dream eater created, every keyblade obtained, every boss defeated (Julius in particular, took me 3 times with Sora on proud, but 2 with Riku) all of it finished. Even though some of it was simple, there were moments of sheer agony, like trying to get every special portal (screw the forecast system) and that "Queen of the Rink" objective, ESPECIALLY THAT FIGHT...
(warning, mini soldier rant) Okay, I know I might be going off on a tangent here, but *censored* the team that decided to come up with that fight, phantom aqua is without a doubt the most irritating boss in the entire series. I thought the lingering will was hard, I thought Xaldin's data battle was hard, but NOTHING can prepare you for the frustrations of that fight. She disappears for about 78% of the fight, only appearing to attack you or mess with your head. Give the other secret bosses credit though, at least you can SEE them the entire time, PA just fades into the mirror and appears randomly. If they gave you some kind of indicator as to where she's moving to(maybe a faint magic dust trail) that would redeem the entire fight, but NOPE! Also, don't take this as me hating Aqua, I love her as a dynamic and strong character (though maybe not as much as Muke) who can hold her own in a fight, but this dastardly doppelganger is just the worst!
It led to many nights of rage!!!
Ugh, sorry about the above rant, it's been a rough couple of weeks. But yeah, I finally finished this lovely bundle while being a college freshman, reigniting my childhood memories of playing these games during the rough points of my life. I'd play these games during all seasons, starting in 2005 with the original version that chilly Christmas day, struggling against Demyx in kingdom hearts 2 3 years later, and finally taking down sephiroth in kh 1 at the age of 9. This series has been one of those nostalgic symbols that miraculously shows up when I need it the most. Despite the series giving me a lot of struggle and strife over the past few months, I'm not bitter about the experience. Rather, I'm happy that I got to use what little time I had left to relieve some memories that I hadn't thought of, and tackle a true challenge. However, then I am faced with the sad fact that this series has progressed slowly, taking 18 years to get to the 3rd game and only now do we have a release year, confirmed a mere 14 days after I graduated from high school. It will be a tough few years until I will be able to balance my time for this series and my real-life responsibilities, but I know that somewhere in there, i'll find a sizable break to play what is rightfully mine.
here is the attachment to the final trophy photos
https://drive.google.com/open?id=0B5rMvr-Z2BGJOEJGVElBU290VGs
For many months I have struggled, responsibilities I had to juggle, but through this rigorous year, one thought still remains clear. I can say this determined, informed and free...
I'M READY FOR KINGDOM HEARTS 3!!!!!!!!!!
This completely unnecessary task could very well make me a kingdom hearts god, but right now, I'm exhausted exerting that much energy to such repetitive tasks, (insert exhausted anime character here).
Thanks for listening to the ramblings of a worn Soldier.