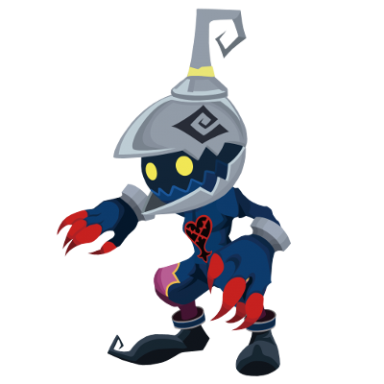 Joined

May 14, 2017
Messages

523
Location
Hello,

I wasn't sure which category this topic fell under, but seeing as the game is WOFF, i felt its only fitting to go here. Now, i've played through world of final fantasy and had a good time with it. For me, it was my first final fantasy game (i imagine KH doesn't count) and it was honestly a lot of fun. Sure, platinuming it is a royal pain but it has some good moments. But one of the moments in the game really doesnt sell it for me.

I'm talking about the infamous Sora summon.
Now i know that it's one of the most overpowered summons in the game, capable of decimating any enemy with slight difficulty, but my problem is in the execution.
my major beef with this one is the music. Listening to the music playing during the Sora summon, i can tell that they went the cheap route with this one. Every other champion in the game has a theme from their respective title, like the battle theme, but not Sora. Is it really that hard to pick a action theme from kingdom hearts? are all of them licensed by Disney? they could have just shoehorned in Hand in Hand one of the MOST iconic songs in the series, used as the reprise at the end of kh 1 and 2.8. Instead, we just get a generic action theme that you can put anywhere.

I know that WOFF was one of the many games in development between what most KH fans are waiting for, but if it's something as small as DLC for another major IP from the company, you'd think square would put in a little more elbow grease.