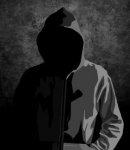 Joined

Jul 28, 2008
Messages

3,666
Jason David Frank, who was once a Mighty Morphin' Power Ranger, is now trying to use his super powers to turn into a mixed martial artist.
The former action star from the hit series "Mighty Morphin Power Rangers" has officially made the move to mixed martial arts, and while training with UFC lightweight Melvin Guillard, he hopes to make his real fighting experience as successful as he did on television.
Frank is hoping to fight as soon as possible.
"I was supposed to fight in 2007, but it fell through. In truth, I've wanted to put the work in until I'm ready," Frank said in an interview from the Suckerpunch website. "I know I have a target on my back. Everyone is going to want to beat up the Green Ranger."
And this is the moment where I weep for MMA.
Frank may just turn into a great fighter, though it's doubtful considering that he is 35 and worried about signing a management team before trying to schedule a fight. But this just furthers the notion that MMA is a fad, and can be used as a publicity stunt for someone with a flailing career. Considering that Frank's last acting job was a 2007 direct-to-video film called, "The Junior Defenders," he clearly needs a career boost.
At the same time, the beauty of MMA is that there is no hiding in the cage. When pretenders have tried it out in the past, they've been shown the floor of the cage, very quickly. Right, Jose Canseco?
Mighty Morphin Power Ranger morphs into an MMA fighter - Cagewriter - MMA - Yahoo! Sports
I would love to see this.