I don't think there's a thread on this so here we go.
Lately I've noticed Kingdom Hearts getting more and more references in Television Shows. Shows like Once Upon a Time might be unintentionally referencing Kingdom Hearts (like with the Book of Prophecies in a 2017 episode, or Henry using a key to unlock a keyhole in a book (I still believe they used KH sound effects for that scene)), there are some shows where it has been completely unexpected.
I'm going to throw one out that aired tonight. American Housewife's 23rd episode of the second season featured the titular character attending a comic convention to get Nathan Fillion onboard for some PTA thing. Around 12:10 minutes into the episode, she walks into the convention and there is a Soldier Heartless off at the side.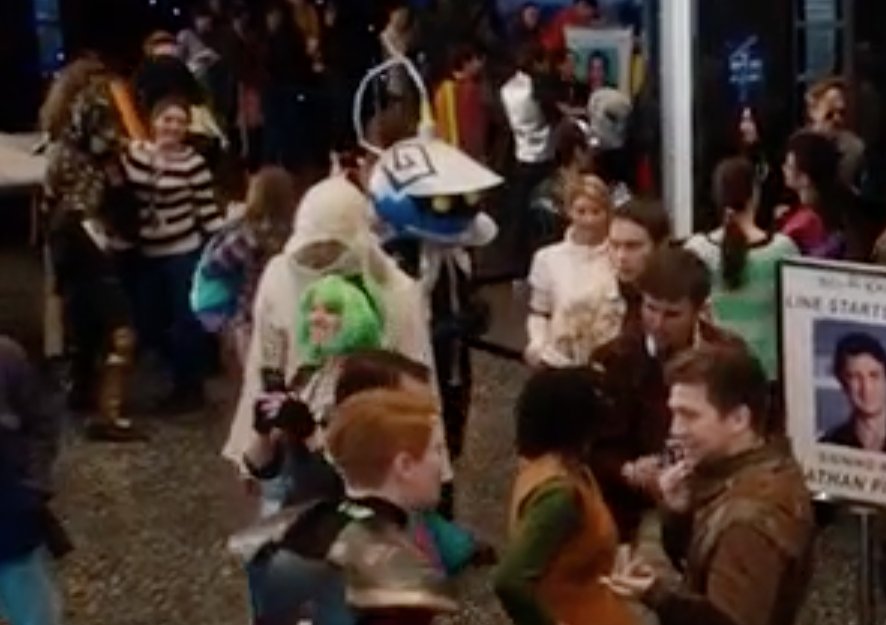 I have so many questions about this. Is someone in props / costume / casting a Kingdom Hearts fan? Because this airs on the ABC in America, did they ask Disney for some nerdy references or did Disney request a small tie-in? Did they make the costume or did they ask for extras to bring their own cosplay? Did Disney / Square Enix have to gives rights approval or was it okay because it's in the background of a short scene?
These questions will haunt me until the end of days lol.
Have you noticed any Kingdom Hearts references in shows lately? I think the Penguins of Madagascar, a Nickelodeon show, had the KH symbols on display in an episode, but this is the first time I've seen a live action show where Kingdom Hearts was on display.
Edit: It wasn't Penguins of Madagascar, but it was a Nickelodeon show!