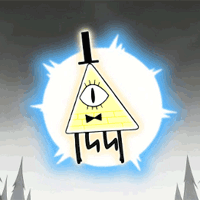 Joined

May 12, 2004
Messages

7,089
Age

11
Website
I'm working on a fanfiction currently, but I'm also working on a radioplay script of a prologue to the fanfiction, telling the story of a boy named Aex and how his world fell into darkness. However, since this is my real first time writing a script, I wanted to put it up here to get some feedback. I'll also post the rest of the script later on, if anyone's interested!
------------------------
SCENE 1.
FADE IN:

(SFX: fade in: ocean waves lapping against the shoreline.)

Aex muses to himself, lying awake and kept up with running thoughts and ideas. Those ideas never truly come to pass... until this one night.


AEX (V.O.): ​
I've never really put much thought into where I've come from or why I'm here, of all places. Master Yeal said that he found me a few years ago on the docks. Maybe I should wonder where I come from – why I showed up in some random world, if there's other worlds out there – but I don't. This is my home. I vowed to protect it, even if I'm not a "real" Starcatcher yet, but...

(SFX: fade in: rain, starting out light and growing stronger; the vague sounds of thunder echo in the background.)

It's that moment: the single second when things turn sour, changing for the worst. Aex has realized what's become of his world, what's become of everyone that he has always cared so much about... All of it, his precious home and his precious friends... They're gone.


AEX (V.O.): ​
(hisses; is beginning to break down and get upset, but tries hard to hold back those emotions) ...I'm so sorry. I couldn't keep you safe...


EXT. LUNARY TOWN (MARKETPLACE) - NIGHT

After hearing the loud crashes of thunder and the harsh , a storm outside growing stronger and stronger until only the wind has been left behind, Aex goes to investigate the matter. The strange sounds, unlike any storm that he has ever heard, bug him to the point of stirring him out of bed. He heads into town.

(SFX: fade in: howling wind, starting out slow and turning stronger.)

[MUSIC: Etro's Gate]


AEX (V.O.): ​
It was the night before I was to become a Starcatcher – a protector of my home, Lunary Town.

The Starcatchers fight the storms that attack our world, violent storms created by the darkness because the town is so closed to the Realm of Darkness. It's the job of the Starcatchers to protect our home, its citizens and, most importantly, the Keyhole. To become one of these heroes is an honor and, since I came here, I've wanted to become one. I wanted to protect my home and everyone I cared about in it.

As Aex continues on, he comes to realize that, because of the storm, something has gone horribly wrong within the town...

(SFX: wind sounds continue; fade in: footsteps across stone)


AEX (V.O.):​
Needless to say, when I found out what happened in the marketplace... the terrible fear and guilt started coming in.

Aex finds himself within the marketplace now, which has crumbled into ruins. Shops that he and his friends would go to every day, places that hold strange memories to him, are now gone.


AEX: ​
(terrified, shaken) N... no... [exhales a shaking breath]

The boy continues onward, shaking as he realizes the damage that his home has taken.


AEX (V.O.): ​
The marketplace was always something so alive and thriving, a place that, even in the dead of night, was still full of life. Whatever this storm was, it had destroyed it: every shop, every building, was crushed.

I had so many memories of this place... My best friend, Luna, and I would always come here after training practice. This place held so many memories of us together.

(SFX: fade in: sound of teenagers talking and laughing)


AEX (V.O.): ​
But that's all they were now...

(SFX: the sound abruptly stops)


AEX (V.O.): ​
Just memories.

Aex stands in the centre of the marketplace, looking around and spinning about to take in the entire scene of destruction.


AEX: ​
(terrified, in disbelief, asking himself "why?") How did this... happen?

He begins to wander about the marketplace, the sound of his footsteps as he steps over rubble echoing over the howls of the wind. He's still devastated, slowly coming to terms with what has happened, and begins to search for any sign or hint of life.


AEX (V.O.): ​
I wandered around the market, looking for any sign of something – a cause behind what happened here. I kicked down rubble, pushed pieces aside, but all I found was cracked concrete. If anyone had been here, they were gone now. Where had they gone?

My search was aimless now, but, curious as ever, my attention turned to the skies.

The wind howls louder as he stares up at the sky above, a vague crackle of lightning sounding.


AEX: ​
What the...


AEX (V.O.): ​
There, churning in the clouds, was an enormous, dark sphere. It had a bright red centre, mixing with purple, billowing clouds. The black sphere glowed with a purple haze and it looked like lightning bolts were shooting off and back into the orb.

Whatever that thing was, it had something to do with what happened here...

[MUSIC: FADE OUT (as Aex talks again)]


AEX: ​
(hears something) Huh? [grunts, becoming defensive]

A sound comes from the rubble behind the boy, sending him on high alert. He turns around and scans the rubble.


AEX: ​
Hello? Anyone there?

As he steps closer and closer towards the other side of the marketplace, he hears another scuffle. He grows more defensive, taking his sword from his belt. In the form of a rod, it extends out, giving a small metallic clatter, and the grip rests in his hands.


AEX: ​
Look, I'm not gonna hurt ya... I just wanna make sure you're okay...

Silence fills the air, leaving only the sound of the wind to howl. Aex's footsteps halt and he stands before two building walls that fell onto each other. In the darkness, he sees something...


AEX: ​
[gasps] (suddenly grows nervous, realizing that this thing isn't human. he whispers to himself) What the heck...


AEX (V.O.): ​
In that darkness, I saw something that... [nervous laugh] I really wished I hadn't found. That creature, with its beady yellow eyes, was a shadow. A Heartless.

The building walls start to crumble, crackling and cracking, as they rise.


AEX: ​
[terrified gasp]


AEX (V.O.): ​
Unfortunately, it wasn't just one Heartless...

The walls cast aside, falling to the ground with a heavy thud and kicking up dust into the air. The Shadows halt their rise, packed together in a grotesque, mounded form with thousands of narrowed, glowing eyes staring down at the one, small boy. A strange sound fills the air, as if the Heartless are hissing.


AEX: ​
(terrified) Oh shit...


AEX (V.O.): ​
No, it was... thousands.

[MUSIC: Deep Drop]

With a loud, fast slamming sound, the Heartless lift themselves from the ground and begin the hunt against their prey. Aex dodges a slamming attack and runs for it, rapid footsteps slamming over the cracked stone earth as he's chased by a twisted tidal wave of Heartless.


AEX: ​
[screams as he runs away] Dammit!


AEX (V.O.): ​
The Heartless formed into a gross, disgusting form, thousands of their beady eyes staring back at me. As it fought to catch me, it tore through town in a twisted, swirling tidal wave.

The chase continues through the marketplace, Aex jumping and tripping over rubble along the way.


AEX: ​
[is breathing fast from running and from being afraid]

[screams "Gah!" as he trips over some rubble and stumbles back to his feet]

[he continues breathing fast]


AEX (V.O.): ​
Hope was gone: I was dead. But I kept running, hoping that somehow I could get out of this -- that I could be back with Master Yeal and Luna again. They kept me running. I had to find them!


AEX: ​
[sound of fast breathing plays beneath Aex's V.O. track]

The boy charged onwards, out of the marketplace and deeper into town. But things were changing: he discovered something...


AEX (V.O.): ​
That's when it came...


AEX: ​
(ecstatic) Ha!


AEX (V.O.): ​
A safe haven.

With one last step, Aex's boots scoff as he jumps away from the Heartless...


AEX: ​
[jumping, shouts "Nngh!" or something of the sort]

...and under a pile of rubble.

The Heartless dash away, the sound of a stampede disappearing and leaving the boy at peace. He stops to catch his breath.

[MUSIC: FADE OUT]


AEX: ​
[taking in fast breathes, finally calming down and catching his breath]


AEX (V.O.): ​
I was safe... I was finally, finally safe...

Beneath the rubble opening, Aex glances out into the world.


AEX: ​
[continues catching his breath, gulps]


AEX (V.O.): ​
The Heartless, as far as I knew, were gone. I waited a few seconds and finally got out of there.

Aex escapes the rubble and cautiously steps back out into the town. The distant sound of ocean waves is heard.


AEX: ​
[takes in one last deep breath]


AEX (V.O.): ​
Now, I could do what I needed to do...


AEX: ​
(serious, determined) Gotta find Master Yeal... and Luna...

[gives a small grunt as he takes off]

His fear is gone, and now the boy is solely determined to find his master and friend. He heads off past the outskirts of the marketplace, his footsteps disappearing as he heads away.

SCENE 2.

EXT. LUNARY TOWN (DOCKS) - NIGHT

The sound of ocean waves fade into the scene, growing louder and louder as footsteps across stone begin to come in front the distance.


AEX (V.O.): ​
The first place I headed to look was Master Yeal's study. Years ago, whenever Luna and I would get scared because of the dark storms, we would hide there. We stopped getting scared of them, of course, but, whenever something bad happened, we made a habit of going there. Hopefully, that was right this time...


AEX: ​
[breathing fast as he runs]

The footsteps start to slow as Aex nears the docks.


AEX (V.O.): ​
But something bugged me...

Aex halts as he stands before the docks, staring out into the ocean beside him.


AEX: ​
(curious) Huh...?


AEX (V.O.): ​
There, on the docks, was a figure. At first, I thought that maybe this was Master Yeal... but no, it couldn't have been.
This was the first person that I had even seen in town so far... That little nagging feeling bugged me to ignore it, to go to Master Yeal's study, but it brushed it off and headed down the docks. Someone was alive and okay here -- of course, I had to check it out!

The sound of footsteps comes up again, this time over the wooden platform. The sound of the waves gets a bit louder.


AEX: ​
[breathing fast as he runs] (calling out, trying to catch the figure's attention) Hey!

[gulps, still breathing fast] What're you doing out here?! It's not safe!

As Aex heads down the walkway, the figure doesn't move nor notice that the boy is there. The boy becomes a bit frustrated as he halts behind them.


AEX: ​
[growls] (slightly frustrated, anxious) Hey. Are you okay...?


AOI: ​
This world... It's an odd one... I'll admit it's a lot stronger, I mean... [small laugh] how could a place like this withstand so much darkness being thrown at it? I'm surprised that the Heartless managed to set their sights on it. Thought they'd be scared of this place...


AEX: ​
(curious) Huh...?


AOI: ​
And yet, here we are...


AEX: ​
(becoming nervous) Who... [gulps] Who are you...?


AOI: ​
(coy) Me? [chuckles] Y'know, no one important. Could say that I'm nobody even.


AEX: ​
(becoming defensive) But... you're not from here... are you? (is surveying the figure) I know that I've never see you here before...


AOI: ​
(is smirking, pensive) Hmm... you're right on that one.

Aex scans the figure, until they turn around, the sound of fabric rustling as the figure turns and lowers their hood. The teen is now revealed, but as he turns and looks down at Aex, he begins to grow curious, even a bit defensive himself.


AOI: ​
(no longer coy, sounds lost and confused (even a bit shocked) as he mutters to himself) No... no, that can't be right...


AEX: ​
(lost) What?

Aoi shakes his head, spiked hair snapping to the side as his coat rustles. He folds his arms over his chest and returns to his very coy demeanor.


AOI: ​
(grinning, sounding mischievous) So... Aexrn, Yeal's star pupil, I take it? I heard you were supposed to have your exam tomorrow... [sighs] Sucks that your world's gonna be dead and gone before the big occasion.

Hearing this, the boy becomes very defensive. How does this guy know about his exam, or even his name? He doesn't question that just yet, deciding to get down to the first question he wondered: who this guy is.


AEX: ​
(is now very defensive) It's... just Aex. [grumbles] (angry, very defensive) Who the heck are you supposed to be?


AOI: ​
Just call me Aoi. (coy, mischievous, musing on what had occurred between himself and Master Yeal) [chuckles] Yeal, however... He thought the Grim Reaper was a li'l more fitting...

[MUSIC: Riku OR Chaotic Guardian]


AEX: ​
(questioning, still defensive) "Grim Reaper"? [scoffs] Very funny... What's that supposed to mean?


AOI: ​
It means, dumbass, that the old man's six feet under.


AEX: ​
(confused, still defensive) What... what'd you mean? Did the Heartless get him?


AOI: ​
[growls] Really? (frustrated) C'mon! Are you that freakin' thick? Dammit no, it means that I was the one that pulled the trigger on him! He's freakin' dead!


AEX: ​
(shocked) WHAT?!


AOI: ​
(trying to screw with Aex's head now) Yup, dead! [laughs] (coy) I mean... I didn't exactly want it to come down to that, but y'know, gotta do what you've gotta do!


AEX: ​
(devastated, shaking) And... [gulps] everyone else...?


AOI: ​
(coy) D-E-A-D. If the Heartless hadn't gotten to them by now, I'd be surprised. [chuckles] You're lucky that you're still alive, kid.


AEX: ​
(devastated) N... no...

(devastated, shaking, muttering to himself) But... but Master Yeal... He was just here... I just saw him... Luna, too...
No... please no... They can't be gone... They can't...


AOI: ​
(talking in the background, rambling) I mean, really, if the guy had just given me the damn thing, then I wouldn't have had to kill him off! I have to admit, he was a cool guy, but y'know, if you don't comply with the bad guy's schemes, then you deserve getting stabbed or whatever...

(realizes that Aex hasn't been listening to him, gets angry) Oy, are you even freakin' listenin'?

[voice fades back in] [growls] (becomes infuriated, starts shouting) Oy! Look at me, ya freakin' brat--!


AEX: ​
(enraged) SHUT UP!

With a metallic shing!, Aex raises his sword to Aoi, pointing it at his throat. It's an action that, at first, catches Aoi off guard. Aex is seething, enraged that this guy even dared to harm his master, let alone kill him.


AEX: ​
(seething, furious) How dare you... You're disgusting. You deserve the same damn fate that you gave my master. [SFX: soft metal clatter as Aex moves his sword, pointing it closer] (screams) You should be dead and rotting!

Staring down the blade, Aoi is taken aback at first, but begins to become unimpressed, even amused by the display.


AOI: ​
(unamused, dumbfounded) ...are you freakin' serious?

[begins laughing, starting with a few bursts of laughter until he starts laughing psychotically]

[sighs, as if wiping a tear from laughing] Oh, you gotta be kidding me, kiddo! You're not really serious, are ya?

Aex is left perplexed by the matter. Why isn't this guy scared? He's got a sword pointed at him, for crying out loud! Isn't he at least intimidated?!


AEX: ​
(dumbfounded, confused, muttering) But... I... [snarls] (becomes angry again) 'course I am! You should be dead, asshole, and I'll gladly take the honor of giving you that fate--! [is stopped in mid-sentence]

But his threat proves to be a fierce mistake. With a loud metallic clatter, the sword is kicked out of Aex's grip.


AEX: ​
(taken aback) Ah!

It collides with the dock, clattering to a halt a distance away. Aex tries to retrieve it, but finds a horrible kink in his plan: the sound of a ominous click. A gun is now pointed at Aex's forehead, with Aoi's finger on the trigger.


AEX: ​
[gasps, starts taking in fast nervous breathes]


AOI: ​
(coy) I'd like to see you try, kid.

Aex resolutes not to attack; his sword is too far away and he can't possibly get it back without getting shot. Instead, he lets his newfound hatred for Aoi continue to build up.


AEX: ​
(becomes furious again) I hate you so damn much...


AOI: ​
[scoffs] (unamused) Oh please, you're pathetic.


AEX: ​
[growls]


AOI: ​
Now then, kid -- I've got a task for you... You go along with this, and you won't wind up dead like the others.


AEX: ​
[snarls] Screw you. I'd rather die than help you.


AOI: ​
[grumbles] (pissed off) Oh, you wanna act like that then, huh? Fine! I'll blow your brains out right now, but I'm sure you still want a fighting chance to get out of here, correct? Then shut up, ya little son of a bitch, and freakin' listen!


AEX: ​
[flinches, but growls again] What do you want?


AOI: ​
[chuckles] (coy, grinning) That's more like it. Thank you for being smart enough to know your damn place...

Aoi lowers the gun, which clicks as it lowers to his side, but keeps it ready and lowed in case Aex tries to do anything stupid. He steps closer to the boy, combat boots echoing across the wooden planks, and he tries to size him up, encircling him. After a few moments, he stops in front of the boy, standing nose to nose with him.


AOI: ​
I'm looking for a certain item. Yeal wouldn't tell me where it was, but you... You would know. You're gonna find it for me and I'll give you a chance to run out of this forsaken world in one piece. Got it?

Aex, still defensive, backs away from the young man.


AEX: ​
[scoffs] Well, what the heck is it?

A strange sound fades into the air, as if it's draining out all of the other sounds -- the waves and the wind -- and replacing it with a strange, slithering or even draining sound. (Note: sounds like a shiiiiiiiish sound) Aoi's hand begins to raise and

Aex notices something very wrong.


AOI: ​
(coy) Sorry... [chuckles] But gotta keep that info classified...


AEX (V.O.): ​
Wait... his hand...

Since when were his fingers black?

With a loud slam that explodes in Aex's ears, the boy finds the air knocked out of him and something constricting around his throat, the world now turned into a dark haze.


AEX: ​
[screams]

[straining to get out of the chokehold]


AEX (V.O.): ​
He was choking me! How I was supposed to get out of this?! Dammit, it didn't matter: I had to get out somehow!

Something was wrong, though. Very wrong... As he was choking me, I got this weird feeling, like something was crawling through my neck, tunneling through my skin...


AEX: ​
(strained, choking) Wa... wait... [growls] N... no!

A slam sounds and Aex is thrown onto the dock with a thud, another distant thud sounding. The sounds of the waves and wind kicks back into Aex's ears.


AOI: ​
[painful scream; just got kicked in the stomach, or possibly worse...] (strained, hissing) Dam... mit!


AEX: ​
[breathing fast, now terrified since Aoi choked him]


AEX (V.O.): ​
Looking down, there was something weird on the ground -- like a disgusting little black worm... Ugh... Was that thing in my neck?


AOI: ​
(strained, furious) [growls] You freakin'... son of a bitch!

Aex scrambles to his feet as he realizes that Aoi is sitting up, cursing and fuming because of the situation.


AEX: ​
[gasps] Oh shit... [grunts as he jumps to his feet]

The boy scoops his weapon off of the dock and makes a run for it, heading back towards his original destination.


AEX: ​
[breathing fast as he runs]


AOI: ​
(shouting, furious but a bit psychotically happy) Oh, you freakin' chicken shit... [laughs] You wanna play that game? Fine! [starts to laugh psychotically] You run all ya like, kid, but I'm still gonna freakin' catch you! [laughs before calming down, sighing, as he rises to his feet] I love it when they squirm... [chuckles]

As the boy runs away, Aoi begins to make his way down the dock with slow, heavy steps...