Kingdom Hearts will be getting the FigPin treatment later this year.
An anonymous source emailed us with photo evidence showing that Gamestop have four Kingdom Hearts FigPins available for pre-order in their system. Sora, Goofy, Donald Duck, and Mickey are expected to cost $9.99 USD each and have an estimated release date of November 1st 2018.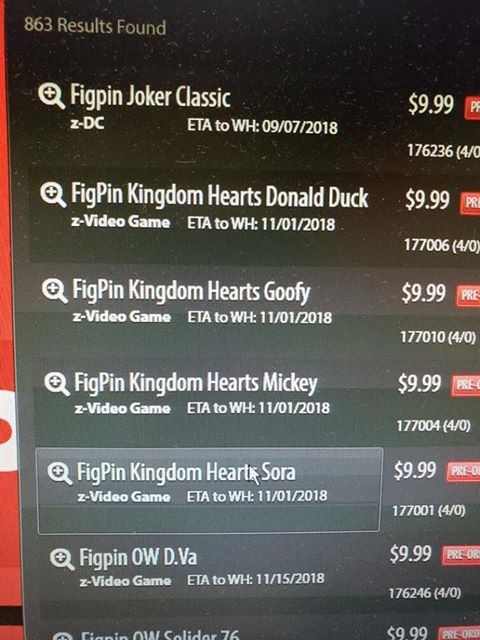 Here is an example of what you can expect with FigPins:
Follow Kingdom Hearts Insider on Facebook and Twitter for the latest updates on Kingdom Hearts Union X[cross], Kingdom Hearts III, and all things related to Kingdom Hearts!