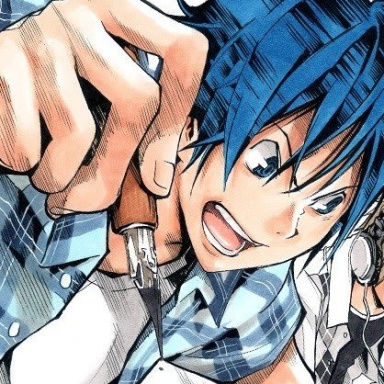 Joined

May 9, 2007
Messages

6,309
Awards

86
Age

29
Location
We're a week away from Christmas everybody, and as promised I've done my best to come up with seven writing prompts that center on this holiday season for us to work on! You could choose to do one a day for seven days, do all seven, if you think three of the prompts are rubbish but four are pretty good you could just do those four, whatever you want. I know everyone has diffferent traditions and not everyone celebrates Christmas, so I tried to keep it neutral and use the term holidays for most of these challenegs. So whether you want to write about Christmas, Hannakuh, whatever holiday you celebrate or even just the winter seasons, it's up to you. This is meant to be a fun way to encourage some writing and creativity here in our community, so do just that with it: have fun and be creative! You can feel free to post your entries in this thread, or if you would like to make a new thread to house all of your entries then that's fine too. I can't wait to see whag everyone comes up with, and I hope you guys enjoy!
-A Heartless Holiday: Write a Christmas or holiday themed story from the perspective of a heartless. Will they spread holiday cheer, or holiday fear?
-Create a Christmas or Holiday Folktale: There are all kinds of legends and myths out there, and now it's up to you to write the newest. Some may call Santa Claus a folktale in and of himself, a man who will climb down your chimney and leave you toys. What Holiday legend can you come up with?
-Happy Holidays Crossover: Write a Holiday season crossover story. It can be as simple as Disney characters hanging out with Final Fantasy characters, or characters from two other entirely different series'.
-200 Word Holiday Story: Keeping it to 200 words may be harder than you think, you'll run out of words right as it gets good! To make this one a little extra challenging, tell a Christmas tale in exactly 200 words, no more no less.
-White Elephant: Write your own White Elephant gift exchange story. It could take place in the Kingdom Hearts universe, Final Fantasy, be a completely original set of characters, whatever and whoever you want. For those unfamiliar, I'll poorly explain what this is. A White Elephant is a gift exchange where a bunch of people come together to exchange gifts to no one in their group in particular. One person will choose a random gift that was brought at the beginning and open it. The next person can choose a new mystery gift, or steal a gift already opened by somebody, and this continues until all the gifts are opened and everyone is left with what they have. I'd love to see someone go crazy with this idea. What random gifts would Sora, Goofy, Axel, and Cloud bring to an exchange with the KH characters, and what random gift would be coveted and stolen over and over? If my explanation of a White Elephant Gift Exchange was awful, I'm sorry 😂

-3 Day Holiday Story: This one will be a little different, write a holiday story over the course of 3 days! Be it in 3 chapters, or stopping and starting up again the next day, give your brain time to work this one out over a few days and think on things. Whether you post one part a day for three days or post it all at once after three days is up to you.

-A Holiday Poem: Pretty self-explanatory. Can rhyme or not, it's up to you, I'd love to see what you can do. A-B-A-B, a Christmas tree, your imagination is the key. So do your best and let's have fun, you have until Christmas is done!​