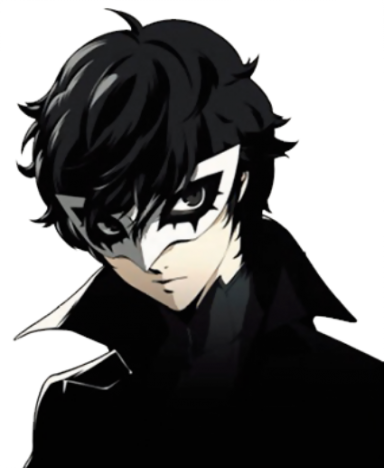 Joined

May 10, 2004
Messages

3,993
Awards

6
To make the KH2FM+ forum come off
at least
a bit more cleaner and comely, I've decided to instill an official thread regarding release dates for KH2FM+ outside Japan.
Release threads already made, like
this one
, will remain. However, please keep note that future release date threads will be closed on the spot, or merged with this one.
To help the cause:
...Okies, just to warn you now: NO I'M NOT 100% SURE ABOUT ANYTHING OF KH2FM+ OUTSIDE OF JAPAN SO DON'T EVEN ASK. I'm just alerting people. 8D;;

Here's the deal. Square-Enix wants names. And, yes, they want them NOW. You might already be on the mailing list, but do this anyways. If you want to see KH2FM+ outside of Japan, EMAIL OR SNAIL MAIL ASAP. Everything you need to know is in the link below:

EVERYTHING YOU NEED TO KNOW IS HERE. CLICK ITTTTT.

Basically, all you have to do is send an email or a letter to Square-Enix, keeping it simple, and tell them your name and that you want the game released outside of Japan. But, that's just the basics. You NEED to read the stuff from that entry.

Just send them an email, give them your name, and tell them that you want a release outside of Japan. DO IT RIGHT NOW IF YOU WANT KH2FM+ IN ENGLISH. DO IT FOR SORAAAAAAA *brick'd*

...Yeah, I'll shut up now. But, hey! It's looking a little bit brighter... me thinks... ;

Again: EVERYTHING YOU KNOW IS RIGHT HERE. DO NOT JUST READ THIS THREAD. READ THIS LINK RIGHT HERE, AND YES YOU MAY IGNORE THE COMMENTS.
BUT WAIT
DO
NOT
GET TOO FAR AHEAD OF YOURSELVES. The following is a disclaimer:
Ahoy there new guys!
I'd like to point something out before you post numerous threads like this.

Kingdom Hearts II: Final Mix+ MAY or MAY NOT COME TO THE U.S.
There are factors that lean towards it not coming, like the last final mix not coming, and the fact that Nomura and Square-Enix are busy with other projects. And there are factors leaning towards it coming, like rumors, the fact that Disney holds the large of its industry in the U.S., and the fact that the fanbase has grown immensely.

The truth is, we do not know, currently IF it will ever come out in the U.S., if it even does.
Square-Enix Representative Neil has said that the company KNOWS about the demand here, however, there has been no official action taken on it, and there is NO official confirmation of an international release of Kingdom Hearts II: Final Mix+.

There was a thread here that said they interviewed Neil, and he said that ALL the articles, rumors, magazines, websites, etc. that say that it IS coming to the U.S., are purely speculation, and nothing official has been said.

Therefore, as of yet, we have no official confirmation of an international release ever coming, coming in the Fall, or any of the other rumors you might have heard. Square-Enix has simply said nothing on the matter, and despite what you hear, this is the reality:

It may or may not come. But right now, it's been stated there hasn't been an official statement on Square-Enix's plans. This means, that as of right now, unless stated otherwise by Square-Enix, it is not coming to the U.S./Europe/Australia.. This does not mean it will not come, it simply means that if it is going to be, Square-Enix hasn't told us if or when. Therefore, take the rumors with a grain of salt. Listen only for when Square-Enix makes an official confirmation, if they do. Just like with Kingdom Hearts II's release.

Square-Enix is however, taking emails and names for the people interested in KH2FM+ coming overseas. If you are interested, please email their customer support or instant message their live chat at SQUARE ENIX Global