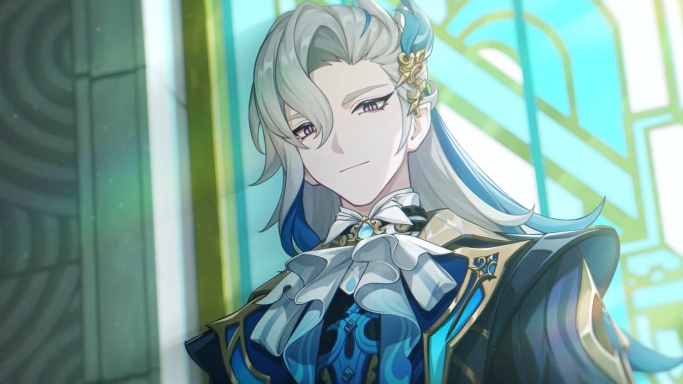 "Sexiest Man Alive" since 2002
Joined

Apr 6, 2016
Messages

1,521
Location
[Warning: Gore and romance in case you don't like lovey dovey crap and sorry if this is too cheesy]

Hollow​
"No Jake, it's getting late. Halloween's
over!
Let's just go home!"
I stand under the streetlight in my cat costume with my hands in my armpits. Weatherman did say it was supposed to be a cold Halloween, he was actually right for once. Jake stands next to me in his pirate costume which somehow makes him look sexy.
"C'mon Liz! I want to show you something. Your parents won't know, trust me!"
Jake grips one arm out of my armpit and pulls me forward. Man, I love Jake but it's cold and it's 12pm and I want to sleep! But I don't want to upset him.
I force my legs to move and follow him. Jake shows excitement and satisfaction that I agreed. I didn't even collect candy anyways, I'm 18. I just wanted an excuse to my parents so I could spend time with my boyfriend.
Jake leads me to a forest referred to as, "Blood Woods". Our town calls it that for the mass murders that took place there in the early 1800s or something. Just another spooky campfire story is what I've always thought of it. A myth for babies.
"Aww, you trying to scare me? Oooo! I'm soooo scared!" I mock in my squeaky voice.
"No, I just found us a comfortable place to be." he responds.
"In a place called 'Blood Woods'?" I make air quotes with my fingers.
Jake stops which startles me and we look to see a run-down old wooden shack.
Broken windows and mold on the walls makes me want to turn back.
"Here we are." Jake softly speaks, fog coming from his mouth.
"This? Woooow Jake! You have great taste for living. Did you bring your pet rat with you?" I joke.
Jake opens the door and waves to me to go ahead.
"Ladies first."
We sit in a little bench next to a window, darkness filled the room till I flicked out my lighter from my purse.
"Could have at least brought some blankets with ya." I shiver.
Jake stares into my eyes, his face soft. He takes his pirate vest off and wraps it around my arms. I blush to see him without a shirt on.
"Won't you get cold?" I ask.
"I won't"
"Why's that?"
There was a long, awkward pause.
"Because your warm heart will keep me from freezing."
That moment, our lips clashed to each other. As I felt the warmth of his body, my mind began to drift off. It was like I wasn't there, yet I was. So was Jake. And so was
it.
I begin to smell a copper-like scent.
Like.....blood.
Moments later I hear a strangled cry and flew my eyes open to realize it was Jake. A blade slices his back and I hear a bone-cruching
crack!
The sound of it makes me wince as I see blood gushing out of Jack's mouth. He gurgles out "Liz..." and cripples to the ground. I see his body lifted from the ground and carried away like the speed of light. Hot tears run down my face. I hyperventilate and reach into my purse for my lighter. Then I search my purse for my phone. I turn it on as the bright screen flashes in the dark room. It was brighter than my lighter. I call my parents, but it didn't even go through.
"No signal. Perfect. Just f*cking perfect."
I grab my purse and cautiously step outside. It looked like I was alone, but was I? I run through the woods not knowing the path I came from. I stop to see a small but massive figure on the ground ahead of me. I stepped closer and hold my phone out to see a deer on it's side, it's bones sticking out of the bloody fur with chunks of meat spreaded everywhere like seasoning.
"What did this to you?!" I quivered. I freeze, my blood runs cold. That strong scent of copper was back.
"What indeed?"

I spun around to face a tall, pale man in a dark suit covered in blood. A mile-long smile across his face, blood on his teeth. His eye-lids were shut. I gasped, stepping back.
"What? Afraid of what you see? I'm not."


He opens his eye-lids. I saw nothing but deep holes in them, blood slowly dripping out of them. I faint.
~~
I awake, gripping on my blanket. My mother knocks on my bedroom door. I glance at the clock to see it's 9am.
My mother opens the door and smiles with joy.
"You're finally awake!" she cries, rushing over to hug me.
"Police found you at Blood Forest. You were in a coma for 2 weeks! I thought you wouldn't make it!"
She kissed me on the forehead, hugging my head.
"They also found Jake. He was in horrible condition but he'll pull through from what the doctor said. He'll be there for one more week for recovery." she continued.
I felt relieved, glad the nightmare was over.
[At the hospital]
Jake slowly opens his eyes as there's a knock on the door. His nurse comes into the room.
"Mr. William, you have a visitor!" she announces.
The nurse smiles and walks out of the room.
Minutes later a tall, pale man in a black suit walks into the room with dark sunglasses on. The realization hit Jake like a boulder as he tried to scream but couldn't. That smile was too familiar. The man chuckles.
"Miss me?"