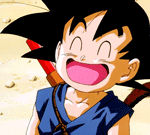 Joined

Dec 6, 2010
Messages

3,923
Awards

7
Location
So long story short, there's this hostess at work (I work at a restaurant) whom I've been txting back and forth since I got her number on Sunday. I'm thinking of asking her out sometime this weekend. Before you guys start telling me that I'm rushing into this, this isn't the first time we've talked. We've made idle chit chat on previous occasions so this isn't something out of the blue. She wrote out her number on a big thing of scrap paper using huge bubble letters and lots of smilies. More importantly, why would she bother giving me her number if she wasn't interested/single. She's incredibly attractive; she's got big, bold, green eyes, is a brunette, has an amazing body and is Hispanic to boot (I'm Mexican for those who don't know). Thing is though, in my industry, there's not much opportunity to socialize unless you're "on the floor" (bussing, serving, running, etc) which she's a not. So I pretty much just want to have a day where I can just get to know her and stuff.

I've read that the standard "dinner and a movie" should best be used on the second date once the ice is broken. I've instead decided to take her to the mall. I think it's a good choice. There were won't be so much pressure to try and impress each other since we'll just be "hanging out". It's got a fairly nice food court/restaurants and an in door movie theater so that's always an option if all else fails.

I'm thinking it should go well but since this is literally my first date ever '3' I'm still fairly nervous. Any tips/advice would be greatly appreciated. Sorry about the long read.