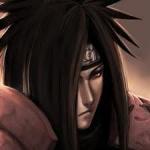 Joined

Nov 28, 2008
Messages

6,422
Awards

1
I've done it before but I yet to perfect this idea. I said before that while I hope they make me like the time travel thing in a future game (like KH3D made me like the X-Blade concept), for now I still wish they wouldn't have put it in the series, at least not in the Xehanort Saga.

But since we need a way for XH and Xemnas to exist alongside MX and NeoTerranort, I have come up with alternative methods to make this happen without using time travel. However until now I haven't been able to come up with a method that would work for both Xemnas and XH, while at the same time not creating a plot hole to where people will ask "Why couldn't MX just use this method to create other versions of himself to make the 13 Darknesses instead of going through the trouble of creating the first Organization XIII?"

Well I think now I have finally come up with a decent method. Obviously there will be some differences between the actuall KH story and my version of how I would have done things, but in traditional KH style I think you'll find my version connects some things together nicely.
---------------------------------------------------

It all begins back when MX made Vanitas. With Ven failing to be of worth as a new vessel, MX decides to use Ven for the X-Blade instead. He removes the darkness from Ven's heart and uses teh darkness to create a Replica of Ven. Thus Vanitas is born.

(I decided to make Vanitas a replica created from Ven's darkness instead, because I think his existence in BBS is a little too similar to a pureblood heartless.)

As a Replica created from pure darkness Vanitas experiences nothing but negative emotions. Though he can feel the friendship Ven has with Terra and Aqua, his existence causes him to twist that into a feeling of his own loneliness. Because of his unique existence Vanitas is able to take fragments of his own existence and give them monster form. Being only fragments of Vanitas, these monsters lack any sentience or will of their own, and as such cannot comprehend existence at all. Because of this they are called "Unversed"

(I decided instead of Unversed being just negative emotions, they would instead be fragments of Vanitas' existence. In other words they aren't just made from negative emotions, but also made from his own negative memories, and other bits and pieces of his heart. But since they lack a will of their own, they are simply puppets guided only by Vanitas' will. Now this is very important later on.)

Now we skip ahead to the battle at Keyblade Graveyard between TAV and MX and Vanitas. MX takes over Terra of course. But Terra's anger, hate, and will to stop MX and protect his friends, along with a few memories, causes Terra to create an Unversed of his own.

However this Unversed is not like the ones created by Vanitas. Terra's Unversed is able to draw strength from Kingdom Hearts above and due to the incredible powers of Kingdom Hearts, Terra's unversed has a will of it's own. As such Terra's unversed is not an extension of himself like the ones Vanitas made. Instead Terra's unversed is more like a Remnant of Terra (Similar to the Remnants of Sephiroth but not strong enough to have a physical form.) Terra's remnant takes control of his armor to gain a physical form and battles with Terranort, and we know where it goes from there.

10 years later Sora defeats XH. When hit by the light of Kingdom Hearts, XH is indeed destroyed. But thanks to the very power of KH that destroyed him, he too was able to leave behind a fragment of his existence. Just like with Terra's remnant, the remnant XH left behind also has a will of its own.

We learn in Chain of Memories the remnant of XH has taken refuge in Riku's heart. In KH2 when Ansem The Wise's machine explodes, the remnant of XH inside of Riku is expelled, but it has already grown so powerful that it is able to exist on its own.

Soon after Xemnas absorbs the remains of the artificial KH and battles Sora and Riku in the final battle of KH2. However due to having absorbed the artificial KH, Xemnas is also able to leave a fragment of his existence behind. Just like with Terra and XH before, Xemnas' remnant also has a will of its own.

The remnants of Xemnas and XH eventually grow strong enough to become a stable existence again (Unlike Terra's remnant which remains at Keyblade Graveyard). Thanks to a little help from Young Xehanort. Thus they are the Xemnas and XH we see in KH3D.
------------------------------------------------------

So to sum it up: Vanitas was able to turn fragments of his existence into monsters, but they lacked a will of their own and were like puppets guided by Vanitas' will., thus being not well versed in their own existence are called "Unversed". If someone tries to give a fragment of their existence a form, it will simply become one of these puppet like creatures that are more like extensions of yourself. If you die, then they are destroyed just like with Vanitas and his unversed.

However when Xemnas, XH, and Terra left behind fragments of their existence, they did not do so alone. They drew from the power of Kingdom Hearts, and as such the fragments they left behind were so powerful they had a will of their own. Therefore these can be called "Remnants" and as such are not particularly tied to the fate of the person they originate from but are more of their own person, and can be restored to their former glory with enough time and help as is the case with the remnants of XH and Xemnas.

In other words only by leaving behind a fragment of your existence using the power of KH in some way, can that fragment have a will of its own and become a "Remnant" instead of a puppet like extension of yourself known as an "Unversed".
-------------------------------------------------------------------------------

As for where this changes the role of Young Xehanort. Since time travel is no longer needed in this alternate scenario, Young Xehanort's role would have to change. I would instead have made him MX's first nobody that was created when he took over Terra. YMX takes on a younger apperance because MX left with YMX a fragment of his heart that contained only memories of his youth and of MX's back up plan to forge the X-Blade, which thus caused YMX to be born with a younger appearance.

While Sora and the others are distracted with XH and Xemnas, YMX is sneaking around ensuring the 13 Seekers of Darkness will be completed. Also he learns more about darkness and its connection to sleep. With this knowledge he is able to keep a few of the worlds taken by the heartless in a state of sleep. Thus leading to the events of KH3D. YMX did this for two reasons 1. So he and the replacements for 13 Darknesses in case Organization XIII failed to be of use, would have a hiding place in the dreams of the sleeping worlds where Yen Sid could not track them. 2. He was already planning to make Sora or Riku one of MX's vessels and knowing that Yen Sid being the goody two shoes that he is, would send Sora and Riku into the dream worlds to awaken the sleeping worlds, thus the dream worlds would serve as a perfect trap later on.

At the end of KH3D since the destroyed Xemnas would go to Terra's heart and become NeoTerranort, MX's heart is left without a body. With his mission of completing the 13 Seekers of Darkness nearly finished, YMX (Being MX's original body only younger now) would rejoin with MX's heart thus allowing MX to take on his younger form once again without needing Terra's body.
---------------------------------------

Oh and I just thought of this, but perhaps Vanitas could have also created a "Remnant" of himself when Ven destroyed him, since KH was there that day. This could make Vanitas' Remnant secret boss canon and lead to his possible return as well as one of the 13 Seekers of Darkness.
---------------------------------------

So again I know this is really long and i'm sorry. I never mean for these ideas to be as long as they are but it just kinda happens. And finally since I have seen confusion from some people out there, remember that alot of this is MY ALTERNATE VERSION OF THINGS, mixed in with some of the real stuff from the story.

Maybe one day i'll actually clean this up and post a more concised version so who this may not actually be the final final time you see this. But it is the finalized version of this idea.

So yeah have at it folks.