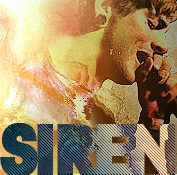 brutally homeless and fluffy
Joined

Feb 19, 2006
Messages

2,335
Awards

2
The first time that I lost my virginity was the day after Christmas. It was with a guy that I barely new named something. I had told him the night before that I planned on losing my virginity, and the first thing he said was "Show some respect. You'll stay a virgin until after Jesus' birthday".

I fell asleep, and woke up with him kissing my neck and telling me, "Okay. It's after midnight. Let's go." So the first time that I lost my virginity I was barely awake and I kept thinking that it was funny how the day after Christmas I was having sex for the first time, when poor Mary got pregnant before even making it to third base.

The second time was with Alex. We went to school together, and when I came back home for summer he would always ride by on his lawn-mower and pretend that he hadn't seen me naked the night before.

Before he would do anything he asked me if I was a virgin. I told him yes. He smiled and kissed my neck, whispered in my ear, "You're such a beautiful girl. And you know what it means, that you're a virgin?"

I told him, 'No.' And he said, "It means that we don't need a condom. It means, you'll get to feel all of me, not some goddamn rubber." I didn't ask him about the possibility of getting pregnant, because I knew that someone who rode a lawn-mower would think, what are stairs for?

The third time my cherry was popped was my wedding night. After the 'I do' and the kiss, my husband and I were sitting in our hotel room. My dress was on the floor. I was wearing a robe. He was naked.

I told him, 'I could always get an abortion. If that's what you want, I mean.' He looked at me and then shook his head. "No, you're going to have it."

'Why?'

He laughed. Said, "I knew you were pregnant when I married you." Said, "I figure, someone's got to make an honest woman out of you. And we'd already told my parents that you were a virgin, and you can't go back from that."

Said, "Jesus, Mary."