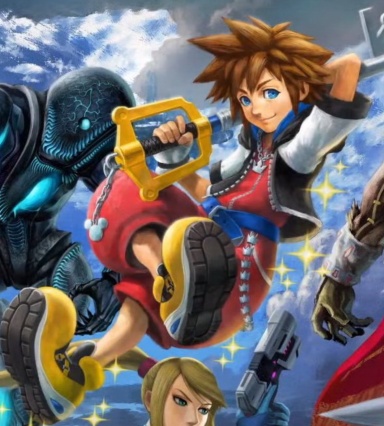 Joined

Nov 8, 2017
Messages

994
Awards

0
UMvC3 Quotes: Kuja
(General)
Good day, ladies and gentlemen.
Let the curtains rise!
I hope for a stellar performance....in conducting your death.
Win: Time for intermission, I see.
Win: Is it curtain call, yet?
Win: Don't worry, I'll be kind in writing your epitaph.
Off-Screen: What a wonderful performance! I know I certainly enjoyed it.
Off-Screen: I'm sorry, but the show's already over; the ending was a rather sad one.
Off-Screen: Let's see Zidane try to keep with me in this one....
(Vs. Aqua)
An honor to finally dispose of you, Master Aqua!
Aqua: Let's settle it THIS time, Kuja!
Win: Typical slippery rats....
Aqua's win: Looks like got away again....
Off-Screen: Our little test subject got away again....it appears this won't go well between me and the Intelligencia. A tragedy, really.
Off-Screen (Aqua): Why are he and Doctor Doom conspiring? And what're their intentions? It can't be anything good...I HAVE to hurry.
(Vs. Deadpool)
I'm in no mood for foolery.
Deadpool: Gonna rough you up like a Broadway musical!
Win: Get lost, you ass! You couldn't even perform in a circus.
Deadpool's win: Hey, Romeo; do me a favor and kill yourself, 'kay?
Off-Screen (Deadpool): By the way, I hear your girlfriend's a bit lonely over at her parents' party. She told me to ask someone "wherefore thou art", or something.
(Vs. M.O.D.O.K.)
You're in NO shape to come out tonight!
M.O.D.O.K: You're clearly the inferior being here, Kuja.
M.O.D.O.K's win: Why don't you just drop theatrics and accept your purpose?
(Vs. X-23)
Off-Screen: We were both created for a specific purpose, Laura, and it seems we both ignored it....except YOU don't follow MY ideals. Such a pity.
(Vs. Spider-Man)
A freak like me needs company, you know.
Spidey: Picture this; no one EVER does Spidey on Broadway again.
Win: What your ineptitude again? Turning off the dark?
Spidey's win: I'll take Manhattan....to a state of peace.
Off-Screen: I heard that one of your fans got injured when his fake web was being defective. Glad to know that his medical bill costs MUCH less than the performance he was trying out for.
Off-Screen (Spidey): God help us if there were multiple of you. Nobody needs your Shakespearean bullying by numbers.
(Vs. Iron Man)
Off-Screen: You should be using your spoils responsibly, Stark. Maybe you should devote ALL of your industries to your technological weaponry.
(Vs. Taskmaster)
A skeletal knight....how boring.
Taskmaster: I wonder how long THIS play'll drag on for.
Win: Copying my abilities only ADDED to the boredom of this fight.
Taskmaster's win: Shouldn't you be pickin' eglantine, Oberon?
(Vs. Ghost Rider)
Not every day I get to fight hellfire.
GR: The day of judgement is upon you, scum.
Win: I'll bet you'd give Ifrit a run for his money.
GR's win: There is but one fate for the guilty.
(Vs. Doctor Strange)
Off-Screen: Strange you are, indeed....but you DEFINITELY act more-how do I say it-BLAND than your name implies.
(Vs. Galactus)
Galactus: There is no audience to see the triumph of Galactus.
Now, for the final act!
Galactus's win: No more theatrics now.
Win: I always love a good finale.
(Vs. Nemesis)
Did you go to a meat butcher for makeup? Pfft.
Win: Come see me when you have ACTUAL makeup on.
Off-Screen: I never had any need for you B.O.W.'s anyways. At least I don't act like a zombie, or any other Hellspawn beast for that matter.
(Vs. Chun-Li)
I won't be taken into custody today.
Chun-Li: This time, I WILL find out about you, Kuja!
Win: You've given me none more than a tasteless comedy routine.
Chun-Li's win: Now to take you in for analysis.
(Vs. Dante)
Magic vs. weaponry-I wonder what's more effective among us?
Dante: Hope you keep the show stylish, Kujie-boy!
Win: I guess I truly am "stylish", in a sense.
Dante's win: Only losers rely on magic alone.
Off-Screen: It appears we're both arrogant, brash....even white hair. The only difference between each other, besides our ways of fighting, is that I'M not annoying.
(Vs. Frank West)
Off-Screen (Frank): Wanna ditch the man-thong and quit the magic act? You remind me of a pair of gay magicians that I keep hearing about.
(Vs. Arthur)
You say you're a knight? Not even CLOSE, in my books.
Win: I don't who's more parallel between you and your princess-Garnet or Steiner.
(Vs. Haggar)
Brute force isn't all, you know.
Haggar: This shouldn't be too hard for me.
Win: See? I could've solely used force myself and still have won.
Haggar's win: Sure you ain't a new weapon by Mad Gear?
Off-Screen: Just like the elder brother of that girl with purple hair....only human. And much stupider.
(Vs. Viewtiful Joe)
Why am I forced into this nonsense?
VJ: Say, you'd make a GREAT actor for a medieval flick....NOT!
Win: It gives a migraine just to THINK about you....
VJ's win: Hey, no biggie. There're WAY worse actors than you, in a kind sense.
Off-Screen: I'm not even interested in mere film performances. Performances in general are something one should be able to treasure in their heart....assuming they're GOOD ones, anyways.
(Vs. Chris)
Chris: Found a new B.O.W. I'll take care of it.
Chris's win: The B.O.W. has been neutralized.
Off-Screen (Chris): This new B.O.W.....this isn't ANYTHING like Wesker's made. Better take him to HQ before he gets back up again.
X-Factor: I'm just warming up!
One ally down: How dare you touch my underlings!
Two allies down: Must I babysit you two?
Light defeat: Wha....how....
Heavy defeat: It's not even intermission yet!
Time over: Pfft....and right at the climax.