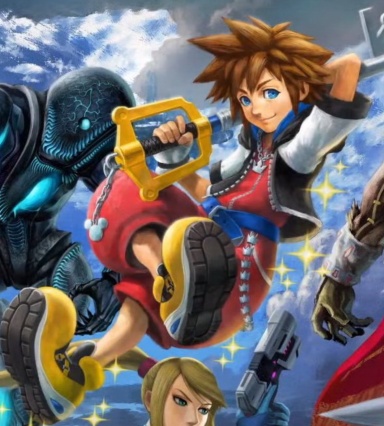 Joined

Nov 8, 2017
Messages

597
UMvC3: Chuck Greene
Voiced by: Peter Flemming
Theme: Firewater (remix)
Intro A: A female zombie is on Chuck's back, and he throws her off.
Intro B: Chuck is moving his neck to his left with his left hand.
Outro: Chuck gets on to his motorcycle and drifts away, with a group of zombies far behind him.
Victory: Chuck raises his right fist up, as if to pose a threat to the enemy.




(General)


Intro A: Get your hands off me!


Intro A: There's just too many....


Intro A: I JUST washed this jacket.


Intro B: Let's be quick; I gotta be back in an hour.


Intro B: You wanna let me get through, pal?


Intro B: I'll give you one more chance to come with me to the safe house.


Win: Now to get this Zombrex to Katey....


Win: Count yourself lucky I didn't stab you in the heart.


Win: It's your loss if you get bitten by a zombie. Just saying.


Off-Screen: Katey....hold on. Daddy's coming.


Off-Screen: I swear, all these nutbars are getting to be a real pain in the ass. God forbid I ever became one, let alone in some alternate reality.


Off-Screen: I gave you a chance to live and of course you refuse. Guess you're one of those people who think it's every man for himself.




(Vs. Non-specific Marvel Heroes)


Intro A: A hero? You wanna help look for survivors?


Win: God forbid any one of you from becoming a zombie.




(Vs. Wolverine or X-23)


Intro B: You call those claws? I'll show you claws.


Wolverine: I'm not gonna be beaten by little butter knives.


Win: That....actually hurt, to tell you the truth.


Wolverine's win: Now ya know what REAL claws are.


Off-Screen (Wolverine): I don't know why ya brought butter knives to a claw fight, anyhow. Not that it matters, since I have my healing factor.




(Vs. Iron Man)


Intro A: If I only had armor like yours....


Iron Man: Let's see who really has the better toys, shall we?


Win: Why can't heroes just....magically solve problems?


Iron Man's win: Pfft. You call that tech? I'll show you tech.


Off-Screen: I should probably keep "hi-tech armor" on the ideas board. It would make it a LOT faster to kill zombies, save some people, and get some Zombrex.


Off-Screen (Iron Man): You know, you kind of remind of that one kid I met who had a potato gun. That, and me making my Mark I armor from literal scraps when I was captured by terrorists.




(Vs. Doctor Doom)


Intro B: I'm guessing Dr. Evil was already taken?


Doom: You fight with primitive toys.


Win: You know....you just gave me ideas for another combo weapon!


Doom's win: Hm ha! A minor distraction.


Off-Screen (Doom): I find it laughable that you rely on mere scraps of junk to do your fighting. It has only helped you against fighting zombies in your world.




(Vs. Non-Specific Villains)


Intro A: Oh, God, not MORE crazies.


Win: This is starting to become a sport at this point, honestly.


Off-Screen: It's bad enough with so many damn zombies around. Nobody needs nutbars like YOU around.




(Vs. Taskmaster)


Intro B: You're gonna try to copy me? That's cute.


Taskmaster: I ain't lookin' to copy damn junk!


Win: Sorry, but I know every trick in the book.


Off-Screen: You'd need Combo Cards to try to be my mirror self in terms of weaponry. You wanna let that sink in for a moment?




(Vs. Doctor Strange or Kuja)


Intro A: I don't NEED any more magicians. Like, at all.


Win: At least it wasn't another chainsaw act....


Off-Screen (vs. Kuja): Man-thong....check. Gay attitude....check. Magic....hell of a lotta checks. Now I'm getting PTSD from those two magicians back in Fortune City....(shudders)




(Vs. Human Torch or Ghost Rider)


Intro B: Nice bike you got there. I'd get rid of the flames, though.


Win: Don't wanna burn down a city with a flaming bike.


Off-Screen (Human Torch): Whoa....that's a cool ride you got there, Chuck! Mine if I fine-tune it a little? Don't worry, I WON'T add flames to it.




(Vs. Rocket Raccoon)


Off-Screen: Never thought I'd come across a dirty-mouthed raccoon from space. DEFINITELY harder to tame than a tiger.




(Vs. Galactus)


Galactus: Your toys wouldn't cause a scratch on me. (Also said against Frank West.)


Galactus's win: See what I mean? Your only chance was with the Ultimate Nullifier!




(Vs. Nemesis)


Intro A: Ugh....don't tell me there's SMART zombies now!


Nemesis: ....Phenotrans....


Win: You're DEFINITELY uglier than the other zombies I've fought.


Off-Screen: Is those supposed to be something Phenotrans made up? If so, how the hell did they do it?




(Vs. Tron Bonne)


Intro B: Let's see those heads on your little pals' necks.


Tron: Hey....why are you looking at my Servbots like that?


Win: Too small, I guess....


Win (with Tron's costume on): Maybe that suit would be a better choice....


Tron's win: Please, leave us alone if you know what's good for you.


Tron's win (with Tron's costume on): This is MY suit, thank you.




(Vs. Frank West)


Frank: Chuck....why? (In zombie-fighting pose)


Frank's win: Now I'm getting PTSD from that dream I had....the one where Chuck was a psychopath.


Off-Screen (Frank): Really, Chuck? I went through all the trouble to clear your damn name, and THIS is the thanks I get? I understand that you're stressed and all, trying to find Zombrex for your kid, but still.




(Vs. Chun-Li)


Intro A: Hold it, lady! I'm not responsible for ANY of this.


Chun-Li: Chuck Greene! You have a LOT to answer for, buddy boy!


Win: I'll find the real culprit. I swear I will.


Chun-Li's win: You'd think I'll listen to a punk like you, Chuck?


Off-Screen: Listen, the footage of the bomb being set up and blowing up....that was a guy named T.K. in my show suit. I was being set up by him and his buddies.




(Vs. Chris)


Intro A: Ah, crap, not the military....


Chris: Is THIS supposed to be the suspect?


Win: You weren't supposed to arrive three days earlier. What're you doing?


Chris's win: You know, you don't seem like a bad guy....


Off-Screen (Chris): Sorry, Mr. Greene; we only saw the suspect wearing a helmet. We couldn't get his or her real face.




(Vs. Hsien-Ko)


Intro A: These zombies are just getting more and more bizarre, I swear....


Hsien-Ko: W-wait! I don't eat brains!


Win: How can I tell you're only a girl in a costume?


Hsien-Ko's win: Looks like you also know your way around weapons!




(Vs. Protoman)


Off-Screen: You know, I keep seeing everywhere around Fortune City. Slot machines, cardboard stands, what not; it's almost like you're....real or something.




(Vs. Wesker)


Intro A: So YOU'RE the bastard who made the T-Virus!


Win: Are you part of Phenotrans?!....ANSWER ME!


Off-Screen: Who the hell sent you?! Who's the leader of Phenotrans?! Tell me now before I slit your throat open!




(Vs. Zero)


Intro B: You're name's gonna be appropriate when I'm through with you.


Zero: Do you SERIOUSLY need to rely on common materials?


Win: Guess we know who the zero ISN'T.


Zero's win: This is why civilians are considered weaklings.




(Vs. Viewtiful Joe)


Off-Screen: Sorry, I haven't seen anything related to Captain Blue. I don't even know who the hell he is.

X-Factor: Now I'm angry!


One ally down: Are you serious?


Two allies down: Gotta do everything myself, don't I?


Light defeat: Katey....I'm sorry....


Heavy defeat: Nooooooooo....!!


Time over: Goddamnit! I wasn't even finished!

Last edited: