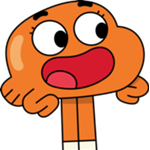 All right, don't have a crap attack
Joined

Nov 11, 2007
Messages

4,354
Awards

2
Anyway
, to make a long story short I have this friend that I have met on here, we've been MSN buddies for about 2 years now. We're really close and we pretty much consider each other as really close personal friends, despite the whole internet thing.
Well a few days ago, this friend is like "Hey, I hate everyone, I don't want to talk to anyone, so don't message me." And I tried to find out why this may have happened -- but to no avail. Over those few days she was on MSN (which kind of hurt my feelings because I couldn't understand why she'd be on MSN if she didn't want to talk to anyone), so I tried to message her; no reply. Eventually I gave up.
Finally she messages me all happy-go-lucky and shit, and before I respond I think for a moment. Giving her a taste of her own medicine would be nice. So I ignore her as well.
I mean ultimately, I just felt hurt, like maybe I can only talk to her when it's convient for her. Well yesterday she messages me and I say hi back, but I was watching a movie and kind of forgot about it. Well this pisses her off and sends us into this little altercation:
(2:06 AM) MSNFRIEND: fcuk YOU IGNORE ME FOR A WEEK
AND THEN
YOU IGNORE ME SOME MORE
GODDAMMIT
(2:06 AM) MSNFRIEND: 'A'
;A;*
SEE IF I CARE BIIIIIIIIIIIIIIIITCH

(2:06 AM) Mark: YOU IGNORED ME FIRST

(2:06 AM) MSNFRIEND: NO
YOU DEFINITELY IGNORED ME
AND I EVEN SAID "HI" LIKE A FEW DAYS
AND YOU RESPONDED ONCE
AND WHEN I SAID SOMETHING
YOU STOPPED TALKING

(2:07 AM) Mark: yea it was PAYBACK FOR IGNORING ME

(2:07 AM) MSNFRIEND: JUST BECAUSE YOU'RE BEING PISSY ABOUT THE MUSICIAN THING WHICH YOU PROBABLY TOOK THE WRONG WAY ANYWAY
WHEN DID I IGNORE YOU
YOU'RE THE ONE STARTING THE CONVOS ANYWAY

(2:07 AM) Mark: NO
NO

(2:07 AM) MSNFRIEND: YEAH
YOU NEEDY BITCH
YOU ALWAYS GOTTA START IT

(2:08 AM) Mark: YOU WERE LIKE "I fcukING HATE EVERYONE SO DON'T TALK TO ME FOR A FEW DAYS KTHXBAI OH NO NO EXPLAINATION EITHER THX"

(2:08 AM) MSNFRIEND: YEAH THAT WASN'T PERSONAL YOU BITCH
AND THEN I STARTED TALKING TO YOU
AND YOU STILL fcukING IGNORED ME

(2:09 AM) Mark: YOU STARTED TALKING TO ME
YES
SO I DECIDED TO IGNORE YOU

(2:09 AM) Mark: BECAUSE IT'S NOT FUN BEING IGNORED
FOR NO REASON

(2:09 AM) MSNFRIEND: I TOLD YOU IT WASN'T PERSONAL YOU BITCH
GO AWAY FOREVER
After the "GO AWAY FOREVER" she blocked me, like she usually does when we fight. Which I HATE because how can we fcuking solve this if she does that?!
Since this friend used to be a member here I wanted to keep her identity safe. Hence the MSNFRIEND
Anyway KHI. Was I wrong? Was she wrong? Neither? Both?
Any advice at all would be great KHI. Thank you.
Last edited: