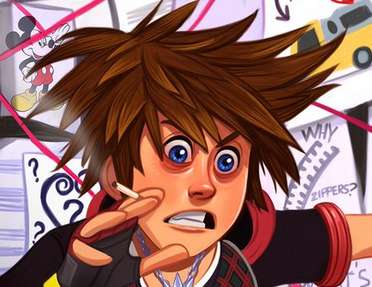 Joined

May 20, 2019
Messages

7
Awards

0
Age

27
Location
Greeting, everybody!
My name is Samir, but you can call me Twero! I've been a Kingdom Hearts fan since my teenage days and I'm very happy to follow this series until today and sometimes mock with some crazy stuffs that KH is so well-known (I'm looking at you, time travel from KH 3D).
I know KH Insider has been long time, but just now I manage to create an account, specially to comment the news in the main page.
Ah! I also managed to get all the platinum trophies from the 1.5 and 2.5 of PS3 (for me, the worst one were the KH 1, chain of memories and Birth by Sleep) and 2.8 before the KH3 launched.
Aside this, I wrote an article telling the major influences the KH developers had from the Disney movies to create each one of the worlds! If you are interesting, here goes the link:
The influences of Disney movies in the worlds of Kingdom Hearts
I think that's all. Thank you for your attention and hope to be a good member here! Take care!