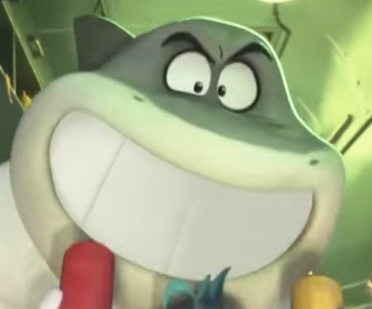 Joined

Feb 6, 2019
Messages

862
Awards

3
It came up briefly in another topic, and it got me thinking: the rules regarding the supposed legend of the paopu fruit are a little confusing/inconsistent.

When Riku and Selphie describe it in KH1, they explicitly say "when two people share one". Such wording would indicate that you're supposed to split a single paopu between you and one other person.

What's actually shown on screen, however, indicates that you're supposed to exchange them. As in, both parties each have a whole paopu to themselves, which they give to each other. This is shown - in spite of what Riku and Selphie say in the exact same game - as early as KH1 itself. Sora draws himself giving Kairi a paopu on the cave wall, and Kairi later adds to it, having her giving him one in return, which is also exactly what happens when they go through with the ritual in KH3.

So what's happening here, exactly? Honestly, I began to wonder if it was a mistranslation. I'm not fluent in Japanese, but I've come to learn that the language has its fair share of interesting quirks when it comes to things like context, plural verses singular use, etc.

Can anybody confirm that being the case?