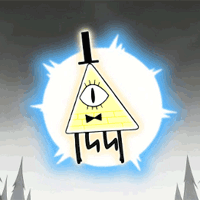 Joined

May 12, 2004
Messages

7,089
Awards

14
Age

11
Website
ROLEPLAYING SPOTLIGHT -- NOMINATIONS

​
Welcome to our first Roleplaying Spotlight! Every month or so, we'll spotlight one roleplay in the canon and original sections. The winning roleplays are stories that you feel deserve more attention, ones that you have a lot of fun in! If there's a specific roleplay that you enjoy but deserves more attention, go ahead and nominate it!
The first round will be nominations, which will take place over the next week (ending on 1/3). If you'd like to nominate a roleplay, here's how to do it!
Nominations MUST be PMed to Takushi Rena -- any nominations posted in the thread will be deleted. (This is for the sake of being anonymous.)

You can only nominate one roleplay from each section. (You are not required to select a roleplay from each section, but it's encouraged that you do.)

You cannot nominate a roleplay that you've created. (However, you can however, nominate a roleplay that you're participating in!)

​New roleplays count! There is no limit on when the RP must have been made, so feel free to nominate new RPs.

The most recent post (in the IC thread, not in the OOC thread) must have been made within the last two months. If the RP only has an OOC thread, the thread must've been put up within the last two months.

For original RPs, the last post must have been made sometime in 2013. If there's only an OOC thread, that thread must have been published within the last two months.
After nominations, I'll put up a voting thread. The winning RPs will be featured (and more details will be revealed in the voting thread!
).
If you have any questions, feel free to post them below or send me a private message!
Good luck to all of the RPs and I hope that everyone has fun! C: