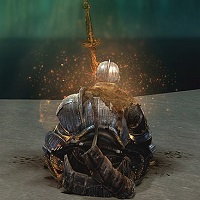 Joined

Sep 17, 2007
Messages

20,385
Awards

10
Now knowing the specifics of Xehanort's hair for reasons I cannot yet fathom, I observed the back of the head of the silver-haired man with a certain distinct recognition, every bit of the hair, save for the thick and lengthy part down the middle (inb4 cock jokes), is exactly like Xehanort's own hair.

The character's vest and location on Destiny Islands, however, got me wondering, and apparently someone suggested it might be an even older Riku. So, here goes.

When Riku's Body and Soul were possessed by Ansem SoD, and of course the lingering presence felt by him in Chain of Memories and Kingdom Hearts 2 has had an effect on Riku, and in the future drives his appearance to be like Xehanort's. I was gonna suggest that such a thing's already been seen with Vanitas affecting Sora's appearance, but it appears my conceptions of that were the wrong way around.

Anyway, that's it.