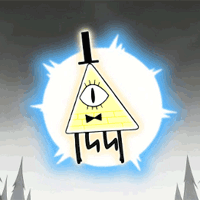 Joined

May 12, 2004
Messages

7,091
Awards

18
Location
Website
I am a CRAZY DemyxxSora fangirl... xD;;

He's not looking for Roxas to come back in the Underworld! Demyx wants SORA, not Roxas! Which is why I wrote this crazy one-shot: because Demyx needs a hug... or a kiss from Sora. ;P So, I took a scene from KH2 and made it yaoi filled... Hope ya like it! x3

musical ~ confusion

It was a normal, everyday hero-style mission. Sora, Donald, and Goofy went off to find Meg and be the heroes, while finding whoever stole a certain trinket from Hercules. But, little did they know that the thief had a keen eye for one of them...

It all started out with one of those stupid Organization dudes running past them in the Underworld. "Run, run away!" they exclaimed, leaving the keyblade wielder and his two party members to just blink and stare in confusion. But, none of them noticed the blue eye underneath the hood staring at Sora. 'He looked at me!!' the Nobody thought as they ran past, their shadowed face turning a bit red underneath the hood. The brown haired boy staring at him only made the figure run faster. No wonder he was running away!

But, that wasn't the end of it, at all.

It continued onwards in another part of the Underworld, where the weird guy who ran past them stood in front of a door, whistling and tapping his fingers. '3... 2... 1...'

"Ah! You!" The Nobody jerked himself around and saw the spiky haired boy and his two cartoon-y 'lackeys', as he called them, showing up out of nowhere. They pulled down their hood to realize a Nobody with sapphire blue eyes and weird blonde hair. When Sora looked at him, he couldn't help but blush again... This time, it was the faintest red. "Oh, hiya, Roxas..."

Sora blinked and tilted his head to the side. "Roxas?" Demyx let out a cross between a yelp and a girlish squeal underneath this breath, attempted not to fall backwards. Crap! He forgot his name! "Er... y-yeah! Roxas!!" Sora blinked once again, putting his gloved hands on his hips and staring at the Nobody in front of him. "Oh-kay..."

Demyx pulled out a card that he found after rummaging through his cloak's pockets but, found that it wasn't exactly what he was looking for. "If the subject fails to respond, use aggression to show his true disposition... Aw man... wrong card... They definitely picked the wrong guy for this one..." He could see Sora crossing his arms and tilting his head back and forth as he stared at the dirty blonde enigma. "You're bizarre..."

The dirty blonde enigma couldn't help but bite his lip when he saw Sora. He couldn't help but blush whenever Sora even looked at him with that cute pout of his. That's why he couldn't help himself...

"You will be mine, Roxas!!"

"Eh!?" A look of dread formed on the spiky haired boy's face when he saw the enigma leap at him. Donald and Goofy tempted to protect him but, it wasn't any good. It was too late even then!

SMOOOOOOOCH

That's the sound Sora heard as he stared in horror. Demyx was kissing him! The keyblader pushed him away, finding a pair of arms clinging onto him. He had to use his feet to escape. "OFF you, tiny, insignificant... thing!! OFFFFFFFFFF!!!"

"But I love you, Roxas!!"

"OFF, I SAY, OFF!!"