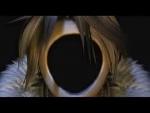 Joined

Apr 18, 2006
Messages

3,886
Location
Both Kingdom Hearts' and Metal Gear Solid's second game had vastly more complex plots than the first (and made the series as a whole more convoluted).

Both are named after an object of great power which is constantly being fought over, and usually comes into play at the middle/end of each game.

Both series have a western-style gunman (with a gruff voice) who at first seems to have little bearing on the plot, but later is revealed to be pulling a lot of the strings. He appears in the prequel as his younger self, and fights that game's protagonist.

Both have a brown-haired main protagonist who is clueless about what's happening around him, and is manipulated into doing the bidding of those who want power.

Both introduce a blond-haired prettyboy protagonist in the second game.

Both have a prequel starring the primary antagonist of the series, who turns from good to evil in a dark sequence of events.

Both (will) have a final game which wraps up the series and explains any plot holes of the previous games.