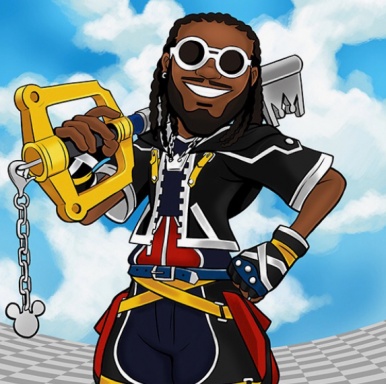 Joined

Dec 22, 2008
Messages

4,966
Awards

5

Archy Marshall, also known by his stage name King Krule (as well as his former, Zoo Kid) is an 18-year-old experimental artist from England. Recently gaining praise from major artists such as Beyonce and Frank Ocean, Marshall earned his buzz through the internet, attracting listeners with an interesting take on music, blending 90s hip-hop with elements of surf rock, jazz, and soul, and adding a raspy, accent-heavy voice to these very distinct instrumentals. His debut studio album, "6 Feet Beneath the Moon," is set to release August 24, 2013. The album includes all-new songs from Marshall accompanying re-recordings of tracks released during his 'Zoo Kid' days. Marshall has also released several hip-hop projects under the moniker 'Edgar the Beatmaker' in which he produces and collaborates with different British rap artists through Bandcamp.

Listen
Out Getting Ribs
Octopus
A LIZARD STATE
Easy Easy
Bleak Bake
Discography

U.F.O.W.A.V.E. (2010, as Zoo Kid)
Out Getting Ribs / Has This Hit 7" [Single] (2010, as Zoo Kid)
King Krule EP (2011)
Rock Bottom / Octopus 12" [Single] (2012)
6 Feet Beneath the Moon (2013)
====
Also, 6 Feet Beneath the Moon leaked yesterday so check it out. Probably my favorite album of the year.
​