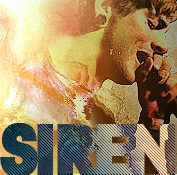 brutally homeless and fluffy
Joined

Feb 19, 2006
Messages

2,335
Awards

2
I'm making what I'm (lovingly) referring to as a 'Kindllection' of short stories. And, I would like all of you to go ahead and 'vote' for what your favorite story--or stories--of mine are.

The plan is, obviously, to get it on the Kindle store; depending on the number of stories I end up re-writing, writing, and the number of hours spent on everything, it'll probably be a tiered-type thing where I'll offer:

1/3n stories: Free
n stories: $.99

Along with an idea that I've had going on for a while but isn't quite ready for the daylight yet.

So, even if you don't plan on buying/downloading my 'Kindllection', would anyone mind giving me some idea of what stories to include? I'd really appreciate it.