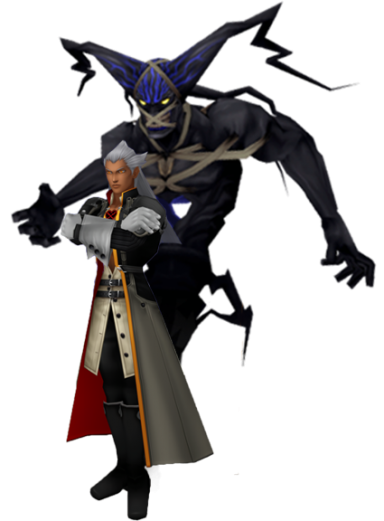 Joined

Mar 16, 2014
Messages

107
Awards

0
Age

23
In the games data? I can imagine with a 3DS R4 Card, and I can also imagine the hacking. I am buying me an R4 Card Gateway soon to look into the possibilities of hacking KH 3D soon. Imagine if some rooms of a scrapped world, or parts of the Space Paranoids part of the "The Grid" still exist! I can also imagine Room Mod Codes as well as Playing as Riku in Sora's Story, and playing Sora in Riku's Story. I can also imagine hacked fights such as fighting Ansem, and Xemnas in one fight. If it's also possible to replace their textures, I would give Ansem, and Xemnas KH BBS FM textures for their low, and high polygon models as well as Ansem's Org. XIII model. I would replace battle quotes, keyblades, and even music? What do you guys think? Do you think it would be possible one day?

[video=youtube;wc8mka8ZBtk]https://www.youtube.com/watch?v=wc8mka8ZBtk[/video]

Also Ansem, and Xemnas's KH BBS FM models are still seen here. I personally think they look so much better!
Last edited: