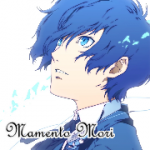 Joined

May 9, 2005
Messages

4,767
Age

25
Location
{Btw, screw you picture website that didn't let me keep my picture up for direct linking...it's my picture -_-}

That was his firm belief, and even after all this time that belief still hadn't changed. For what was a person, without their memories? Personality, opinions, mistakes, love, hate, and even history. All of these qualities are dictated by memories. Even the things we think we throw away over time, our body still remembers them. No one remembers the first time they burned their finger touching a hot stove, but it is ingrained in the body, in it's memory of the world, that hot stove is equivalent to pain. Everything was going smoothly. Every cycle always took a while to find candidates, but of course all good things take time and patience. And those were two things he had in great abundance. Feelings of excitement and anticipation flooded him, as it did every Cycle. This one was no different. Enix City, the metropolitan playground, still bustled with oblivious people. Those who didn't have time to remember. Who didn't appreciate the blessing and curse that is memory. Cars driving to and fro, honking and beeping. People walking talking about the weather, or what movie to go watch, or complaining about school. They were consumed with the thought of consumption. Time, money, food. Trivial. Important, but trivial. Mundane at best. Yet still somehow, gorgeous in it's simplicity. He wasn't one to try to dictate how people should live, or think, but he was fascinated how people reacted when it was life and death. When everyone started with a clean slate. Clean slates come with a price however. It was so deliciously thrilling. He placed them all with upmost care, one by one, in The Negative District. He looked at 'her', hoping she would make him proud. He saved them all from certain doom. Now it was time to earn that blessing. And then it was time to contact his other children. It was time to go to work. Another cycle of the Game was going to commence very shortly. It was a fleeting, yet eternal tug of war composed of two factions. One faction scrambling to reweave the fabrics they have lost, the other ever persistent in denying the former that very opportunity. What if fabrics clash? What would occur if the new cloths created were a constant repellant against the former fabrics? How could a human cope with such a fact? Perhaps this was the reason why continuous cycles and cycles of The Game were played. An endless cog in the machine of time. Was this purely an experiment to gauge the will of a single human? If everything they knew was stripped from them, how would they fair? A peculiar bunch, these humans are. Perhaps this was not an experiment, but merely a form of entertainment? The Fragmented run as quick as their lungs can carry them, with the enigmatic Harbringers determined to reduce them to nothing but Static. Yes, a new cycle of the Game was about to begin. And everything was going according to plan.​
___________________________________________________________________________________
[
The Collector's Paradise
]
The dimly lit room was as dim as ever. And boy was that BOOOORING.
The Collector's Paradise's
neon lights flashed in time with the music eternally booming out the speakers. She kept telling herself she was going to get a lamp for this place. She also kept telling herself to keep telling herself to do that because if she didn't stop telling herself eventually she was going to forget to keep telling herself and forget to buy that damned pot for the kitchen.
"
1,2,3,4,5,6,7,8,9,10,11,12,13,14,15,1,2,3,4,5,6,7,8,9,10,11,12,13,14,15,16,17,damn,1,2,3,34,damn,13,DAMN!!
"
The Witch Doctor laid herself upside down on the couch in her incurable boredom and attempted to count the little black dots on the television screen before her. But she kept losing count because those OTHER stupid WHITE dots kept getting in the way!
"
HEY!!! WHITE DOTS! GET OUTTA THA FRACKIN WAY!
" She screamed, wildly waving her hands around, still enveloped by the sleeves of her long coat. Silver yawned, loudly and obnoxiously before scratching the the top of her head. Home to a messy scalp with hair the color of her namesake. She had a feeling work was coming. She always had a "feeling" whenever work was coming. It always made her scalp itch. She also had a feeling that she wanted burritos. Burritos were always nice. But back to work. Maybe this bunch would be good fodder for her experiments? She could always just feed them to 'him'. Maybe she could experiment on one and learn the secrets to memory! In any case she couldn't stay in this dark hole in the wall of another dimension or whatever any longer. Or she would DIE of boredom.
"
1,2,3,4,5,6,7,8,9,10,12,13,14,15,16,17,18,19,20,21,22,23,24,25,26,27,28,29,30,46,DAMN!
"
_________________________________________________________________________________________
[
District Zero
]
When consciousness finally settled in, the boy found himself enveloped in white. He blinked, and grimaced, trying to gather his thoughts. Then his eyes shot wide open and his breathing got heavier. Oh no. Oh no. Oh no no no no no.
"
I died, didn't I?
" He thought. "
I died, I died, I died, I'm dead and this is heaven.
" He thought. And then another epihphany struck him on the head. A face contorted into utter confusion. He began to panic.
"
Wait a minute...I...I can't....I don't....I don't remember anything...Who am I?! What am I doing here?! What's going on?!
" The boy sits up, burying his face in his hands. Blank. All of it. Everything. He couldn't remember a single thing about who he was, where he was, or how he got there. And he was terrified. He had no idea what to do or where to start. He began to clutch his skull really hard, pulling at his hair. As if he could squeeze the memories out of his brain. However, his new seated position allowed him to see something at his feet. A name...?
Was that...his name?
"
Shiro Akeizu...
," He parroted. It felt...right. It felt like home. Even if it wasn't, in any case that was his name now. "
Okay, calm down uh...Shiro...Maybe if I say that enough times, it'll stick. Start with what you know....which is absolutely nothing.
" He murmured to himself. He scanned his surroundings. "
This looks like a...parking lot? Okay, at least I remember what a parking lot is... But somethings...weird.
" The parking lot's colors were reversed. Shiro picked up a pebble of gravel, and noticed it was white as snow. Weird, definitely weird. Black paint outlined each parking space, and he noticed that there were other people there too. Some even looked his age. It was a relief to not be alone. THAT would've been terrifying. However, Shiro just ended up more confused. Who were all these other people? What were they all doing here? Is he the only one who doesn't remember anything?
Just what the hell was going on?
Last edited: