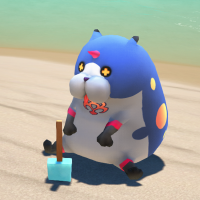 Site Staff Manager
Staff member
Namine [EX] Draw returns from 11/9~11/12! Each pull guarantees 2 Tier5 ★7 medals, 10 VIP coins and 3 Magic Mirrors. This medal is a 5-pull mercy.
Namine [EX+] [1 Target | 0 SP | 150~230%] For 3 turns: Increases Upright ATK+7, ATK+7, PSM ATK+7, DEF+2, PSM DEF+3 and Guilt+90%. Raises Counter+5, inflicts fixed damage. Changes the following medal to AOE.
---
Guilt Restriction Challenge is held from 11/9~11/15! Clear 16 quests to earn rewards like Huey & Dewey & Louie and Magic Mirror medals.