Details

Published on February 27, 2019 @ 02:20 pm
Written by Arielle
In a recent interview with Dengeki Playstation, Kingdom Hearts series director Tetsuya Nomura spoke on the sales figures of Kingdom Hearts 3 and future update and DLC plans for the massively popular title. The full translation will be coming very soon which will contain spoilers, but for now you can read about the DLC plans below: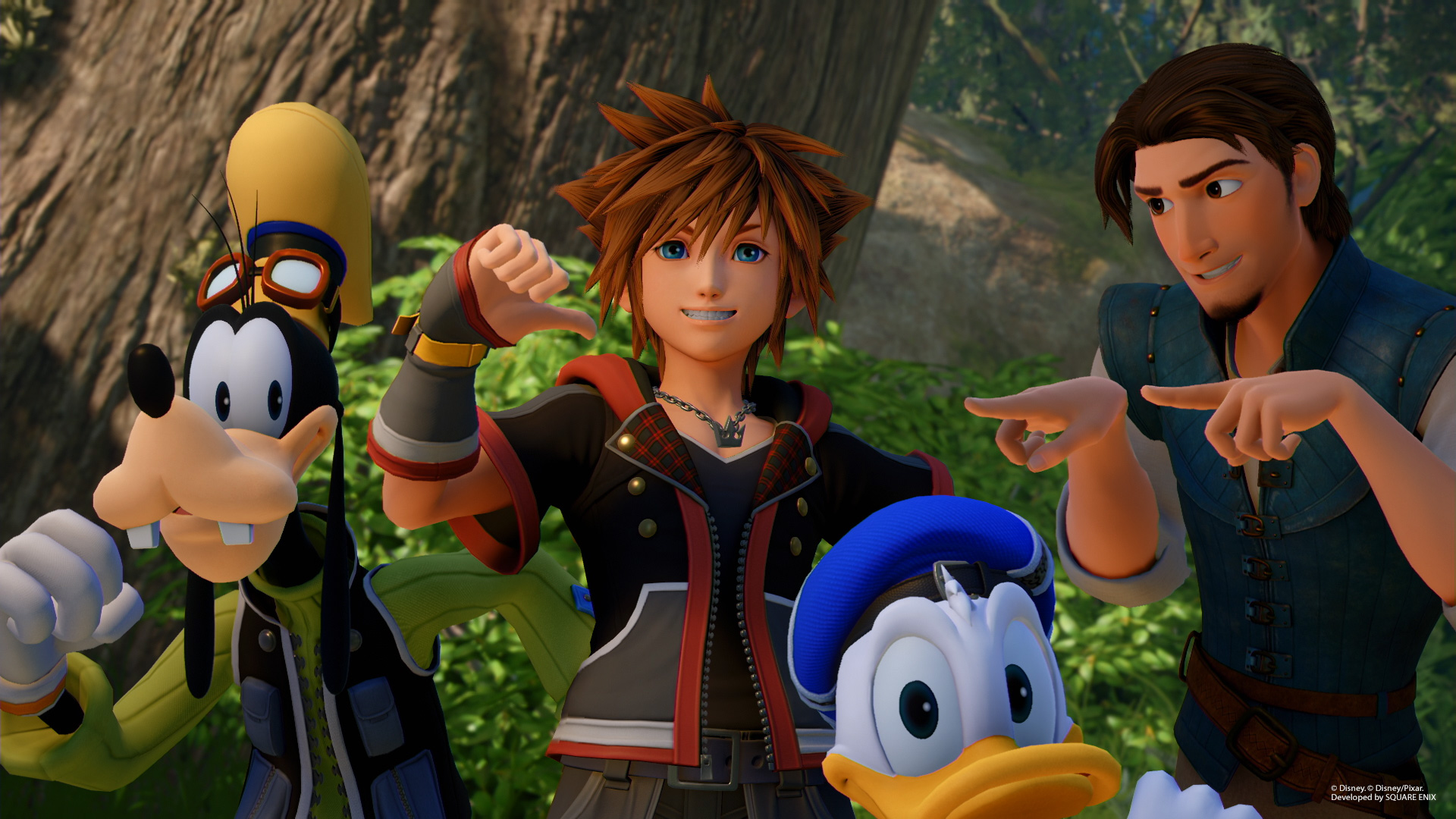 When asked about how he felt about the impressive sales numbers for Kingdom Hearts 3, Nomura stated that with the combined digital sales and shipped units, Kingdom Hearts 3 has far exceeded his expectations. Nomura also revealed that they are currently working on DLC for the game which has made his sleep schedule much shorter since the game has released.
Nomura addressed the lack of Critical Mode in Kingdom Hearts 3, something many fans have considered a mainstay of the series since Kingdom Hearts 2 Final Mix's release back in 2006. In the past, Critical Mode was an addition made to the Final Mix version of Kingdom Hearts titles, Nomura said, reassuring fans that it is coming later on in a future download. The development team didn't just want to just change the strength of the enemies and release that, but to make a well-polished and unique mode so fans may find pleasure in replaying Kingdom Hearts 3 in Critical Mode.
Dengeki asked Nomura to speak a bit about their DLC plans and the possibility of a Final Mix for Kingdom Hearts 3. Normally they would create a full package with all of the additions they want to make for a Kingdom Hearts title, Nomura elaborated, but this time the plans is to release free DLC through future updates and to also release paid DLC with a lot of content in it as a batch. The plan right now is to get new DLC out as soon as possible within the year.
Nomura also spoke about the future of Kingdom Hearts, stating that they are currently discussing what that may be but have nothing set in stone at the moment. Nomura has quite a bit on his plate this year.
Look forward to our full translations of the Dengeki Playstation interview and follow Kingdom Hearts Insider on Facebook, Twitter, and Tumblr for the latest updates on Kingdom Hearts Union χ [Cross], Kingdom Hearts 3 and all things Kingdom Hearts!