Details

Published on July 18, 2017 @ 12:13 am
Written by PJ
This past weekend many surprises were shown at the D23 Expo, however a gameplay feature that's been missing from the past few trailers has been the confusing but stunning Attraction Flow system.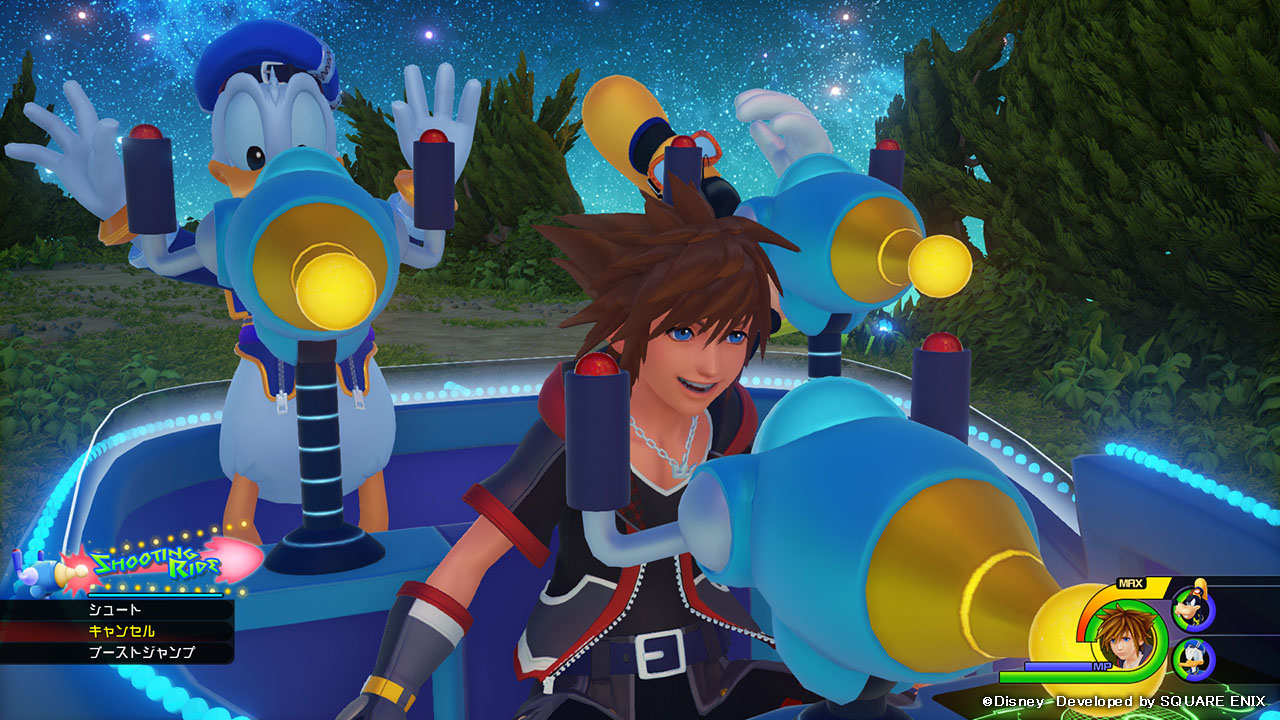 Gaming site Atomix got a chance to speak with series director Tetsuya Nomura at the Expo and ask him about Attraction Flows:
"During the talk Nomura commented that Kingdom Hearts III will offer various ways to attack enemies, such as Keyblade transformations, magic, melee attacks; and Attraction Flow is just one more weapon in the arsenal of attacks the player can use to their advantage.

"In this sense, they do not want to force you to use only one type of attack, but you are given the option of enjoying Attraction Flow System with its brilliant and amazing animations, in other words, a colorful presentation without button mashing. You can enjoy a visual treat on the screen.

"The most interesting thing that Nomura said about it, is that the user will have no say over the type of Attraction Flow they activate, but rather they will be a surprise depending on the area. This way when you see that the indicator is ready to run the showy power, you will have the surprise of discovering what will happen and it's not something you can simply rengage in any environment you choose."
So, what do you think? Will you let yourself enjoy the random rides of Attraction Flow, or do you imagine you'll stick to other attacks under your control?
You can read the original untranslated article here.
Kingdom Hearts III will released in 2018 on the PS4 and the XboxOne.