Details

Published on May 12, 2015 @ 01:06 pm
Written by Arielle
The 10th volume of the Kingdom Hearts II manga series by Shiro Amano will be released this summer and in order to celebrate the final volume's upcoming release, a new wallpaper featuring all of the heroes, Disney characters, and Organization XIII members from the game has been released on the official Square Enix GanGan website!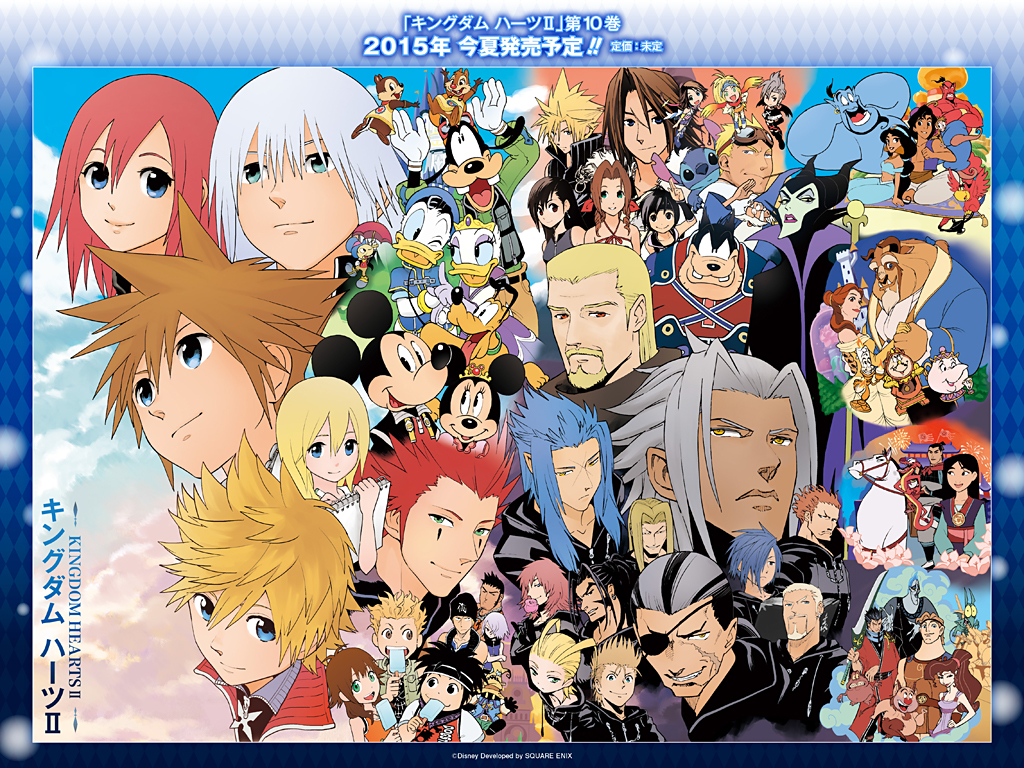 [1920 x 1200] [1280 x 1024] [1024 x 768]
Shiro Amano has also written a special message about the Kingdom Hearts series on Twitter which you can read below thanks to Zephyr:
Monthly Shounen GanGan July Issue is on sale today! This coloring piece is at the end of KINGDOM HEARTS II. About 12 years has passed for the series and it strives to continue because of the encouragement of everyone. Thank you very much for all these years!
Follow Kingdom Hearts Insider on Facebook, Twitter, and Tumblr for the latest updates on Kingdom Hearts 3 and all things Kingdom Hearts!

Source: GanGan