Details

Published on August 18, 2015 @ 04:19 pm
Written by Cecily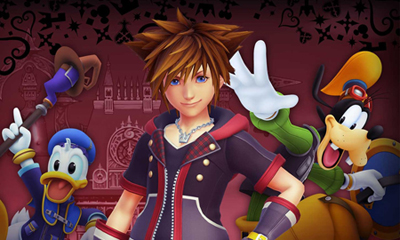 The official website for D23 Japan has updated with new information about the Kingdom Hearts Fan Event, taking place on November 3, 2015 at the Maihama Cinema Ikspiari Theater in Chiba Prefecture.
During this event, special guests in attendance will speak about the series and show a brand new video for the series, likely for Kingdom Hearts 3 which Series Director Tetsuya Nomura has confirmed new information to be revealed. The names of the guests have not been announced at this point in time.
A brand Kingdom Hearts 2 Final Form Sora Play Arts Kai will also be sold at the event. The figure is limited though, with only 999 being sold for 9,800 yen at the event. Other Kingdom Hearts merchandise will also be available.
A translation of event details is available below thanks to Zephyr.
KINGDOM HEARTS Premium Theater
D23 Expo Japan 2015 Commemorative Event

Event Outline
In commemoration of D23 Expo Japan 2015, a special KINGDOM HEARTS event is held.

In the event, special guests will have talk shows and the sort, and preparing to show the latest trailer for the KINGDOM HEARTS series.

Expressing their feelings for KINGDOM HEARTS, coming together to show empathy, and in regards to KINGDOM HEARTS fans, have fun by all means in this special experience.

※ After the event finishes, we will be conducting a video shooting for photos and comments in the hall. Visitors in KINGDOM HEARTS character costumes are also possible. For more information, please see the guidelines for "About Costumes".

Schedule
November 3rd, 2015 (Tuesday)

(1) 13:00~14:30 Reception 12:00~
(2) 16:00~17:30 Reception 15:00~

※ Possible the schedule is subject to change.
※ (1) and (2) will have the same contents.

Assembly Hall
Cinema Ikspiari Theater–4

Mail 279-0031
Urayasu, Chiba Prefecture Maihama 1-4 Ikspiari

Sponsorship
Walt Disney Japan Company

Commemorative Goods Sale

Sales Period
November 3rd, 2015 (Tuesday) ~ November 8th, 2015 (Sunday)

Sales Location
Disney Store Tokyo Disney Resort Shop (Business Hours 10:00~22:00)

Prior to the KINGDOM HEARTS Premium Theater will have the official Square Enix Limited Edition Item: KINGDOM HEARTS Play Arts Kai - Sora Final Form

(999 Available, 9800 Yen ※ Expected Price, Tax Not Included)

Numbered Ticket
On sale day, we plan to distribute the tickets.
On October 15th, 2015, please contact us for a detailed guide for the Disney Store・ Tokyo Disney Resort Shop. In addition, we plan to guide you to the store in order to know where to line up. Please refrain from entering from the sides.

※ In regards to the KINGDOM HEARTS Premium Theater Limited Sales Items, only one purchase per person.

Ticket Information

Ticket Outline
Ticket Price: 1500 Yen

Raffle Period (Expected): September 15th, 2015 (Tuesday) ~ September 24th, 2015 (Thursday)
Raffle Results: (Expected): September 29th, 2015
Source: Disney Official Website