Details

Published on August 18, 2014 @ 10:38 pm
Written by Cecily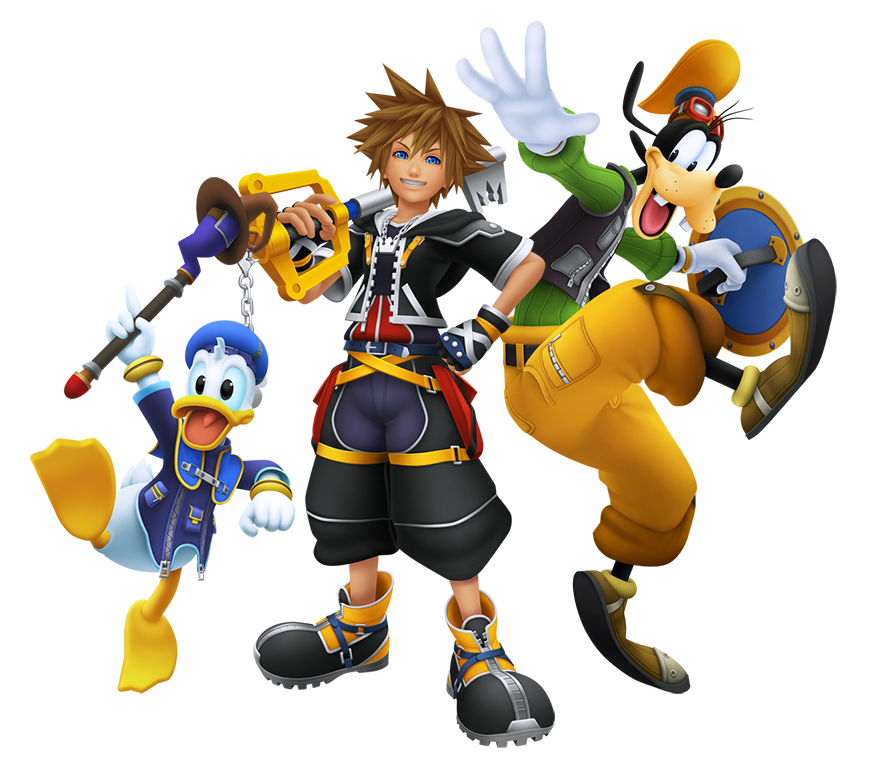 Meristation, a popular Spanish gaming website, had the opportunity to interview Co-Director Tai Yasue at Gamescom 2014. Together, they discussed the unfortunate lack of European voiceover for Kingdom Hearts HD 2.5 ReMix, bringing the series to next-generation consoles, and possibilities for Kingdom Hearts 3.
Yasue was asked about European voiceover for Kingdom Hearts HD 2.5 ReMix several months ago at E3 2014 but was unable to delve into the matter at the time. However, he confirmed to Meristation that HD 2.5 ReMix will not be including any of the European dub, such as Spanish, French or German (Square Enix Germany have commented on this, which you can read here). Yasue explains that they chose to keep the game as consistent as possible, rather than including the original recordings for Kingdom Hearts 2 when everything else, particularly the newly recorded Final Mix scenes, will be strictly in English. However, he did confirm that the remaster will include the appropriate language subtitles for each region as with the previous remaster.
When asked about why the remasters will not be available on Xbox 360, he stated that as the development team studied the original coding, they realized that it would be easier and cheaper to adapt the titles from PS2/PSP to PS3. They strongly believe that the PS3 is able to bring forth the true potential of theKingdom Hearts series, although options to port the games are certainly still possible. However, at this point in time, it is unlikely that they will bring the games to PS4 and Xbox One as downloadable titles. This also applies to Dream Drop Distance as it is still a fairly new release, though the situation could change in the future.
Meristation also briefly discusses Kingdom Hearts X[chi] with Yasue. Although he is not involved with the project, he states that there are no plans to bring the game over to the west at the moment* but the main storyline does connect to other titles and is considered canon.
At this moment, there are also no plans for more games on Nintendo consoles; Kingdom Hearts 3 in particular will only be available on PS4 and Xbox One. Yasue also mentioned a personal desire to put in new characters from Square Enix properties, in particular more characters from Final Fantasy VII.
You can read the full interview (in Spanish) on Meristation's website.
Many thanks to the anonymous tip!