Details

Published on December 26, 2014 @ 08:40 pm
Written by Cecily
The connection between Kingdom Hearts X[chi] and the main series becomes all the more clear with each passing day. What began with the Book of Prophecy and the Foretellers has now expanded to the existence of the world itself.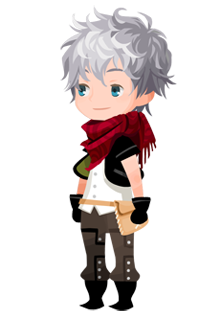 Yesterday on Christmas Day, X[chi] received several new story missions taking place in Daybreak Town. These missions introduced a brand new character, Ephemera, a Keyblade wielder from an opposing team. We first met Ephemera when we witnessed him battling an Invisible in Daybreak Town. Believing that ourmeeting was an act of fate, he offered us some unbelievable information.
All this time, we've been defeating Heartless and gathering Lux for our unions, but we've never once questioned what or why we were doing so. We had been told at the very beginning that the Lux we were collecting were fragments of Light of various worlds that we had been visiting. However, Lux are simply fragments of Light from only one world, Daybreak Town.
Dwarf Woodlands, Wonderland, Agrabah, Olympus... those worlds were all illusions. They were never really there.
Ephemera explains that there are countless worlds that exist within Daybreak Town, and compares them to that of holographic images. Because it would be impossible to literally go to all of those worlds to collect Lux, a non-existent world was created to make that possible.
Ephemera had entered that world to investigate its structure, and figure out just what was going on in the illusionary worlds. He proposes that the source of those worlds is none other than the Book of Prophecies that each of the Foretellers possess, but the answer is why?
Why were these worlds created?
Why are we fighting over for Lux?
Why are we doing anything and never once questioning it?
He had entered this world to uncover those mysteries, but has since only discovered that the goal of each Union differs from one another.
It is here when we recall that strange dream we had of the Foretellers meeting with the figure in the Black Coat. With his curiosity piqued, Ephemera suggests that we try to make our way into the tower where that dream took place.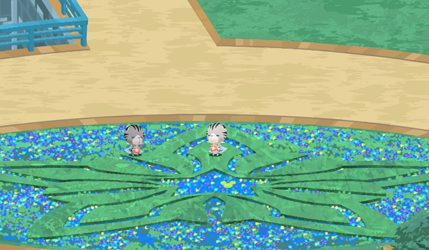 As we depart for the tower, our Chirithy as well as Ephemera's appear, with his possessing darker fur. Our Chirithy suspects that this meeting was a set up by the other, and remarks that his fur color has changed since their last encounter. Ephemera's Chirithy does not deny the accusation, and simply states that we are getting closer to the truth, whatever that may be.
You can view the scene below with English subtitles, thanks to goldpanner!

With such important revelations being introduced through Kingdom Hearts X[chi], it's important that all fans worldwide be able to experience the game for themselves. We encourage everyone to show Square Enix that there is support for a localised version of Kingdom Hearts x[Chi] by using the hashtag #ChiToTheWest on Twitter and Facebook!