Details

Published on October 27, 2016 @ 02:57 pm
Written by Joey
Kingdom Hearts series producer Shinji Hashimoto announced during a presentation at Paris Games Week that the two previously released remasters featuring several Kingdom Hearts games will be ported to the Playstation 4.
Kingdom Hearts 1.5 & 2.5 ReMIX will be available March 9th in Japan, March 28th in North America, and March 31st 2017 in Europe!!
Kingdom Hearts 1.5 & 2.5 ReMIX will feature 60fps, much like Dream Drop Distance HD in Kingdom Hearts 2.8 Final Chapter Prologue. Both Kingdom Hearts 1.5 ReMIX and Kingdom Hearts 2.5 ReMIX will fit onto one disc.
The series being entirely available on one system means those who were initially put off from playing the series before can finally jump in and experience the entire Kingdom Hearts saga. Here's a short summary of what you will be getting when Kingdom Hearts HD 1.5 ReMIX and Kingdom Hearts HD 2.5 ReMIX launch on PS4: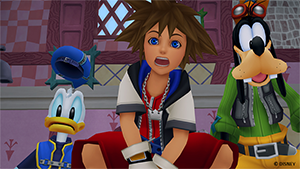 In Kingdom Hearts Final Mix HD, Sora is a happy go-lucky 14 year old living on Destiny islands with his best friends, Riku and Kairi. One day his island is destroyed and he finds himself with a giant key called the Keyblade which vanquishes beasts known as the Heartless. Teaming up with Donald Duck and Goofy, the trio travel from world to world to find their friends.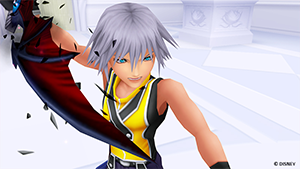 Sora, Donald, and Goofy are making their way through endless fields when they find themselves walking into a gigantic castle filled with trickery and deciet in Kingdom Hearts Re:Chain of Memories HD. With cards being the only way forward, Sora must battle numourous foes to get to the bottom of a mystery unlike any other while Riku searches for the truth within himself with the help of an unexpected ally.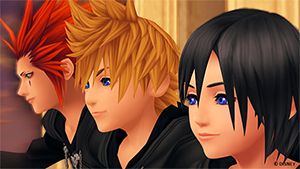 Kingdom Hearts 358/2 Days HD is a cinematic retelling of a year in the life of Roxas, a Nobody who is brought into Organization XIII. He and his best friends Axel and Xion learn a lot about the Heart, emotions, and the complexities of life as the story features to a thrilling conclusion that leads right into Kingdom Hearts HD 2.5 ReMIX.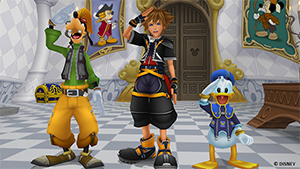 Kingdom Hearts II Final Mix HD takes place one year after Kingdom Hearts. Sora is now 15 and is still looking for Riku and Kairi. On top of that, Organization XIII is putting their plans into motion. With the worlds in jeopardy again it's up to Sora, Donald, and Goofy to restore the light.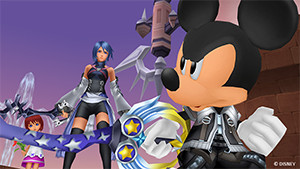 Like many sagas, the Kingdom Hearts series features a prequel entry to fill in the gaps in the series lore. Kingdom Hearts Birth by Sleep Final Mix HD takies place 10 years prior to Sora's first adventure. During this time there were three weilders who's fates were changed forever when Master Xehanort put his plan into resurrecting the χ-blade and retrieving Kingdom Hearts in motion.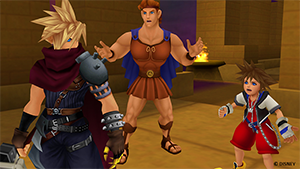 And finally Kingdom Hearts Re:Coded HD Cinematics takes place after Kingdom Hearts II Final Mix HD where bugs have invaded Jiminy Cricket's Journal. A digital Sora is tasked with traveling through the Journal to discover the source of the bugs while facing Pete and Maleficent. Re:Coded HD organises the important information from previous games and lines everything up before launching you into Kingdom Hearts HD II.8 Final Chapter Prologue.