Details

Published on March 9, 2017 @ 05:57 pm
Written by Cecily
Famitsu had the chance to interview Series Director Tetsuya Nomura about the events of MAGIC 2017, an anime and video game convention that took place in Monaco on February 18. Nomura, who was invited to speak about his career, brought along 2 screenshots showcasing his current projects; 1 each of KINGDOM HEARTS 3 and FINAL FANTASY VII Remake.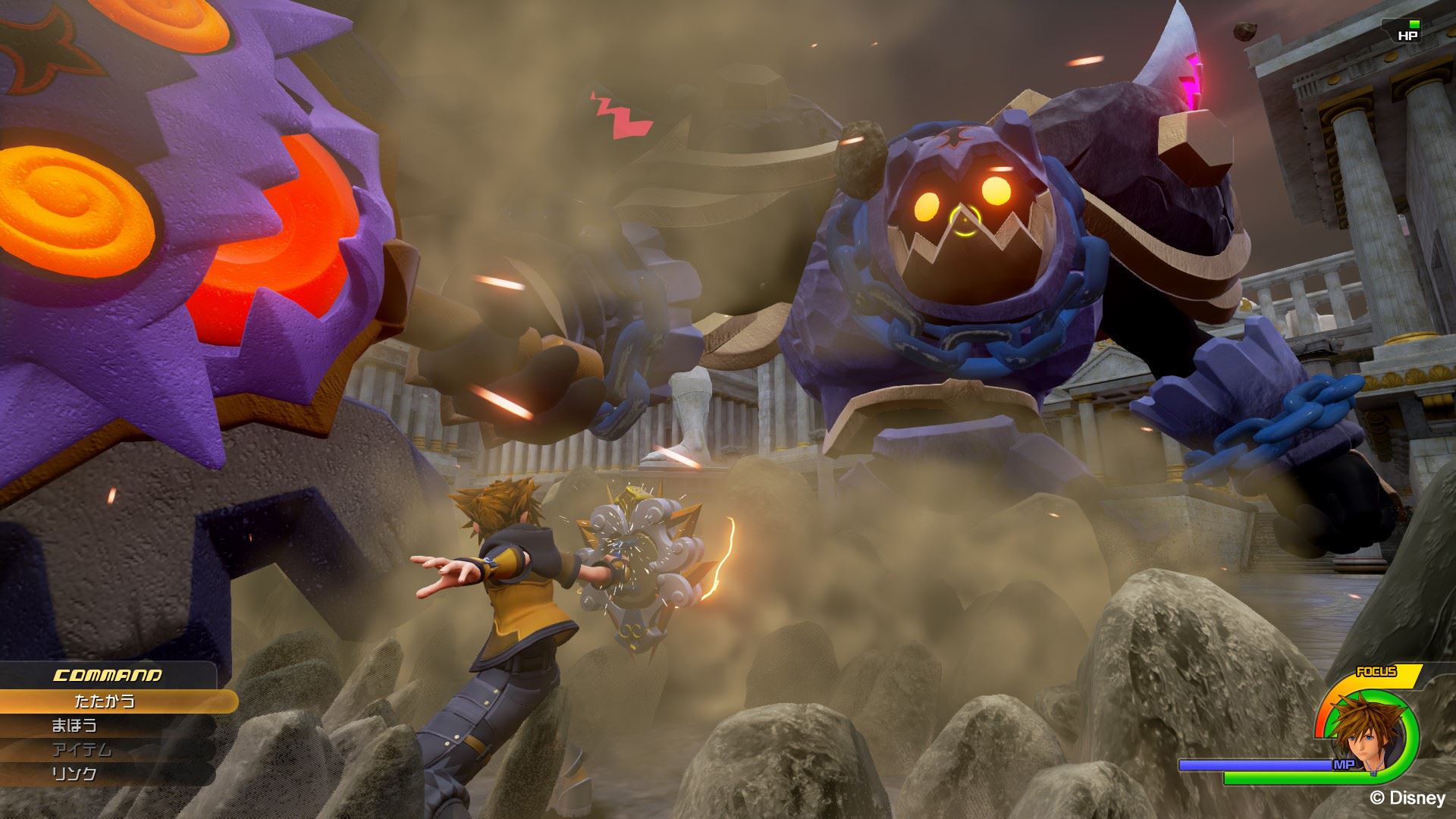 In the interview, translated by Gematsu, Nomura explains the KINGDOM HEARTS III screenshot depicts a battle in the city of Thebes against a massive Heartless known as the "Rock Troll", which serves as Olympus's mid-boss. Sora will be able to transform his Keyblade into two variations, and what forms they can take will depend on the Keyblade. There will not always be a variation for attack and defense, such as the case with the crossbow and bazooka that appeared in the E3 2015 trailer, and the shield and tank shown off here.
As for the Link command set at the bottom of the battle menu, more information will be released in the future.