Details

Published on October 11, 2016 @ 11:04 pm
Written by Cecily
The latest issue of Dengeki Playstation includes an interview with Series Director Tetsuya Nomura on KINGDOM HEARTS 3 and HD 2.8 Final Chapter Prologue. He apologizes again for the delay of Kingdom Hearts 2.8, an unfortunate decision that had to made due to the close promixity of its release with other titles.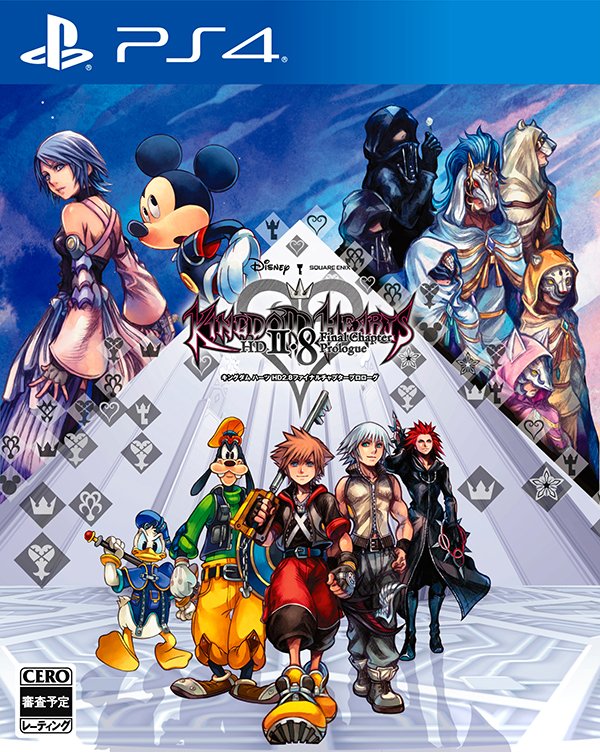 Nomura brings up the boxart for 2.8, exclaiming how excited he was to finally be able to show it off at the Tokyo Game Show last month. He points out the poses of the characters between the 1.5, 2.5 and 2.8 illustrations, transitioning from sitting, standing and walking. The time of day depicted in the background also changes from day, night, and finally to daybreak.
He confirms that KH 2.8 will support 4K resolution and PS4 Pro, the latter of which was announced last month at TGS. The development team has continued to improve upon the game since the event, and he hopes players will look forward to the more intense gameplay going from 0.2 to Kingdom Hearts 3.
They had created a new arrangement of Hikari/Simple and Clean specially for 2.8. Although its reveal was timed well with Utada Hikaru's return to music, it is in no way a confirmation of her future activities with the series. In fact, Nomura specifically states that the theme song for Kingdom Hearts 3 is still under consideration.
New information for KH3 is scheduled to be announced after 2.8's release in January. Numerous surprises are in the works for the series' 15th anniversary in 2017.
Source: blog.hokanko-alt.com