Details

Published on February 19, 2016 @ 08:57 pm
Written by Joey
Back in 2014 we learnt that, Seth Kearsley, a former director at Disney Animation Studios, was hired to work on a test pilot for a new Kingdom Hearts series that would air on Television. This series would unfortunately not be picked up by the network and unfortunately died off without much fanfare until Kearsley posted storyboards from pre-production.
Yesterday, we shared on social media some information from the Official Playstation Magazine in regards to the Kingdom Hearts TV series that was commissioned by Disney but ultimately it was never picked up for broadcast. The information was that one of the directors for the upcoming Ratchet and Clank movie was, once upon a time, the director for an episode of the Kingdom Hearts Television Series.
Today the director, Kevin Munroe, has shared with us the cover of the script from one of the episodes, titled "MAN'S RED FIRE" was going to take place in a world based off of The Jungle Book. Yes, that's right, the same Jungle Book that has been cut from Kingdom Hearts (the game) and Birth by Sleep.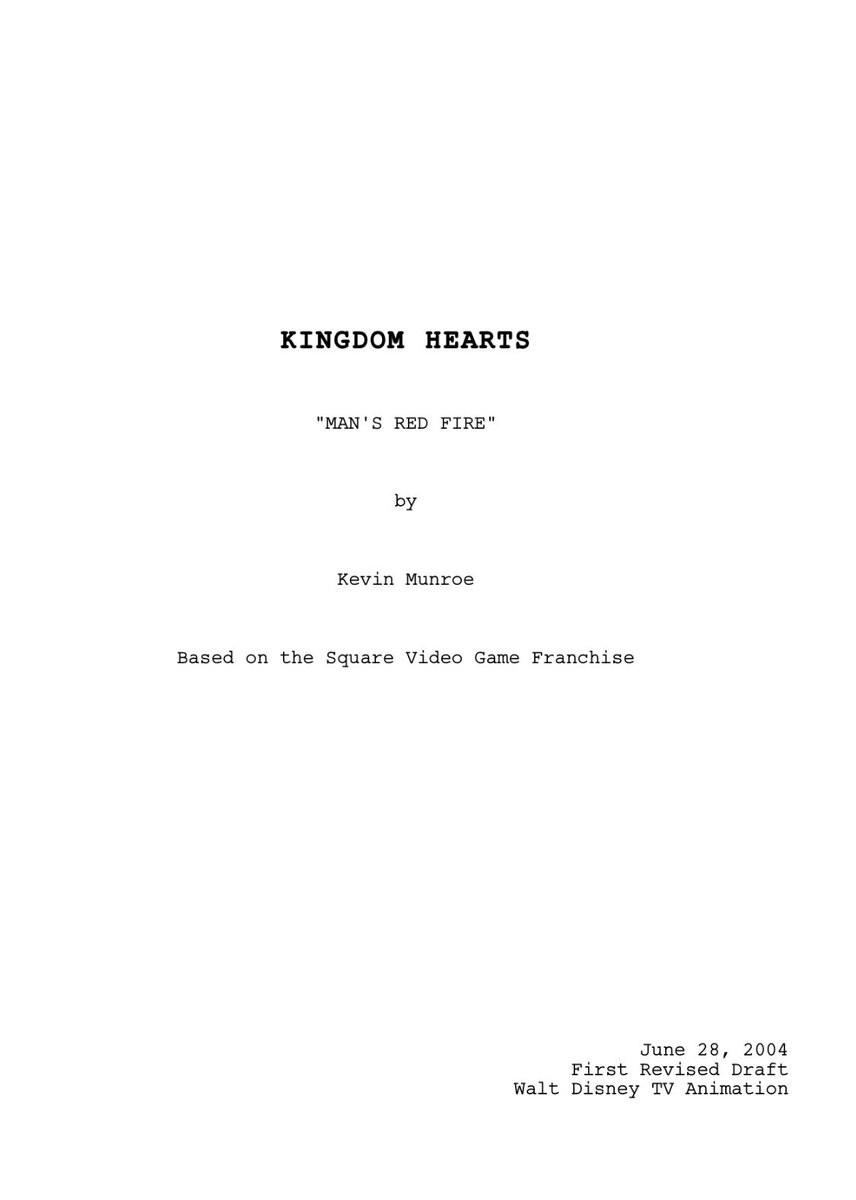 Would you have enjoyed seeing the world of The Jungle Book come to life in the Television Series? Why do you believe the series was never picked up by Disney?