《SB》Elsa
《SB》エルサ
Frozen (2013)
Elsa looks poised, regal, and reserved, but she lives in fear as she wrestles with a mighty secret.
[JP Date Added] Frozen Draw: 12/10/2018
[ENG Date Added] Frozen Medals Deal: 12/10/2018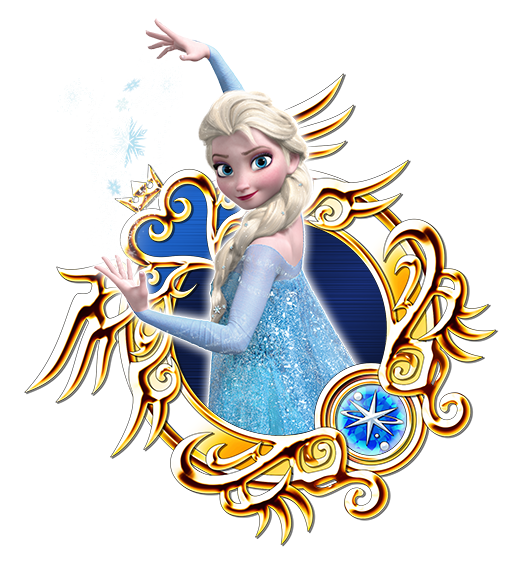 Base ATK/DEF: 9576 / 9334


Max ATK/DEF: 13026 / 12720
All Targets / 6 SP cost
Ability: Freezing Trick+6
For 2 turns: Increases Upright ATK+15, Reverse ATK+5, ATK+8, Magic ATK+15 and Guilt+150%, decreases enemy DEF-8 and Magic DEF-15. Raises Counter+3, inflicts 3 hits that deal more damage the more abilities have been used in succession
Base Multiplier: x 9.02 - 11.18
Max Multiplier: x 9.02 - 11.18
GUILT Max: x 29.78 - 36.89
Guilt: 150 - 230%
Special: Players can activate AOE "Super Burst" function to inflict Upright Magic damage. It also has the following effects:
For 2 turns: Increases Guilt+180%. Doesn't affect counters. While defending in PVP, Super Burst will activate before the 1st slot.
SB Multiplier: x 70.0

---
[Trait Medal #66]
Fuse with《SB》Elsa to roll 1 trait and fill 1 ability slot.